Fire Station 21 is located at 460 Old Belfair Highway.  This Station is staffed 24 hours a day by one Captain, one Paramedic/Firefighter, and two EMT/Firefighters.  The Station currently houses the following Equipment:
ENGINE 21:  A 2011 Pierce Contender.  1750 gallon water capacity, 1500GPM pump, built in hydrolic generator, full set of vehicle extrication tools, thermal imager, laptop computer, emergency communications, emergency scenelighting, and complete EMS gear.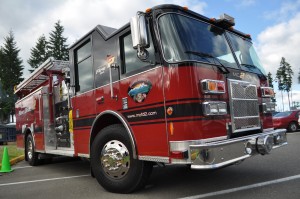 MEDIC 21:  This is 2012 Braun Northwest custom build Ambulance.  This unit is outfitted just the same as any Emergency Room at a Hospital.  Covering over 100 square miles this unit will see 40,000 road miles and transport over 1o00 patients in one year.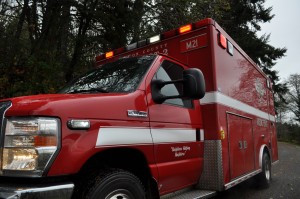 AID 21:  Designed by Life Line this EMS unit was delivered in 2006, built on a Ford E450 chasis.  Also outfitted as a Advanced Life Support Unit, this primarily is used to transport non-live threating emergencies to area hospitals.  In the event that it is needed for more serious calls a Paramedic can get in, uiltlizing this vehicle for dual purpose.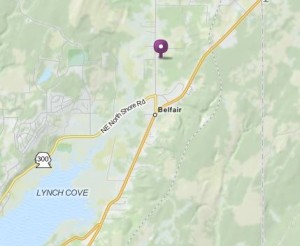 460 NE Old Belfair Hwy
Belfair, WA 98528