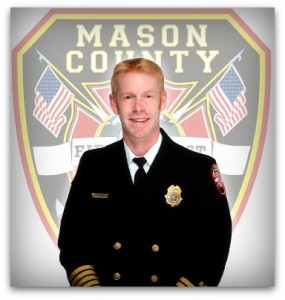 Fire Chief – Beau Bakken
Fire Chief Beau Bakken has served the citizens of North Mason for over 19 years. Raised in Bremerton, Beau began at the age of 19 with Mason County Fire District 2, in the Volunteer Resident Firefighter Training Program. Beau attended paramedic school in Tacoma and was hired by the Fire District in 1999 as a Firefighter/Paramedic. Since that time, he has moved through the ranks, obtaining the rank of both Lieutenant and Captain. He was appointed as the District's Fire Chief in 2007. He and his Team worked to open and staff the Collins Lake Fire Station full time (2009), merge the Tri-Lakes region into the Fire District (2011), and reduce the Fire District's protection Class Rating to a 5 (2013). In 2014, Beau led the effort to combine the resources of Mason County Fire Districts 2 and 8, helping to form the North Mason Regional Fire Authority. He and his staff have also worked to bring over 1.5 million dollars in grant funding to the Authority. He currently serves as the MACECOM 911 Governing Board Chair and is active in both the County and WA State Fire Chief's Associations. Beau attributes these accomplishments to outstanding staff and supervisors who have worked tirelessly to become a high performing team.
Beau has served as the President of the North Mason Rotary Club, is on the Harrison Medical Center Board of Directors and volunteers in numerous community events. He earned an Associate's degree from Bellevue College, a Bachelor of Science degree in Fire Service Administration from Eastern Oregon University and a Master of Arts degree in Public Administration from the University of Washington. He also completed the four year Executive Fire Officer program from the National Fire Academy in Emmitsburg, Maryland. In his off hours Beau teaches Fire Protection Management at Eastern Oregon University and travels as much as he can. Beau, his wife Brittney, their daughter Ensley (born 2012) and son Rowan (born 2014) are proud residents in the Twanoh Falls neighborhood.
---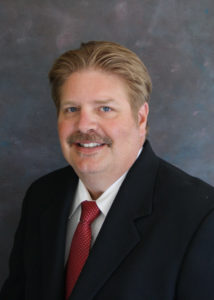 Assistant Fire Chief – Scott Cooper
Scott Cooper is the Assistant Fire Chief of Operations for North Mason Regional Fire Authority. He holds degrees in Fire Command Administration from Olympic College in Bremerton, a Fire Service Administration Baccalaureate of Science degree from Eastern Oregon University, as well as numerous Federal, State and local certifications. He has attended National Fire Academy classes in Emmitsburg Maryland in Command and Control of Incident Operations, Incident Management and the Executive Leadership series. He serves on the Mason County Fire Chief's County Wide Incident Management Committee, Fire Investigation and Training Officer's Committee and is an active member of the Washington State Fire Chief's Association.
Assistant Chief Cooper began his fire service career with the SUBASE Bangor Fire Department in 1987. While there, he worked through the ranks of firefighter, driver, Captain and Battalion Chief. In 1998, he was promoted to Assistant Chief of Operations. Scott made his move to Mason County Fire District  2 as a Shift Captain in July of 2001, initially hired as the Special Operations Captain. He has also served as the department's Emergency Medical Services Captain and the Training Captain. In 2010, he was offered and accepted the position of Assistant Chief of Operations for Mason County Fire District 2 which would become North Mason Regional Fire Authority.
Assistant Chief Cooper lives in the Lynch Cove neighborhood. He is actively involved in many community projects within the communities he serves.
---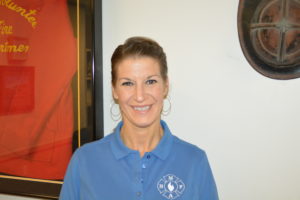 Executive Assistant – Angie McCormick
Executive Assistant Angie McCormick joined the North Mason Regional Fire Authority in October 2016. Originally hired as an Administrative Assistant, her hard work and dedication to the Fire Authority earned her the position of Executive Assistant of Finance, Human Resources and Records. Her administrative career spans nearly two decades, including 14 years working in Human Resources for the Navy Exchange at Naval Base Kitsap Bangor. A longtime Allyn resident, Angie enjoys being able to work closer to home, so she can spend time with her family.
---
Photo Coming Soon
Executive Assistant – Renee Wassenaar
Renee Wassenaar joined the North Mason Regional Fire Authority in November 2019, filling the new position of Executive Assistant of Programs and Policy. She earned her Bachelor of Science degree in Elementary Education and Psychology from Northern Arizona University. Prior to joining the Fire Authority, she worked in health insurance for 12 years, specializing in member contract appeals, provider administrative disputes and serving as a Lead for the Appeals Department. She has lived in the Pacific Northwest nearly all of her life, growing up in the Key Peninsula community of Home. She and her husband currently reside in Home, while they build their new home in Port Orchard.
---
Photo/Description Coming Soon
Administrative Assistant – Kayla Sturgis