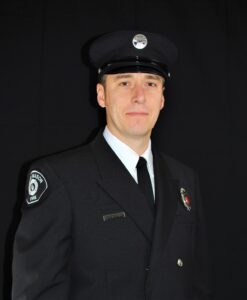 Captain Paramedic – Ryan Cleveland 
Ryan Cleveland joined Mason County Fire District 2 in 2002 as a volunteer firefighter and was hired as a Paramedic/Firefighter in 2003. In 2007, Ryan was promoted to Lieutenant and in 2010, he was promoted to Captain. Ryan has a Bachelor's degree in Emergency Medical Services from Central Washington University and a Master's degree in Public Administration from the University of Washington. Ryan was born and raised in Kitsap County and currently lives in Bremerton with his wife and three children.
---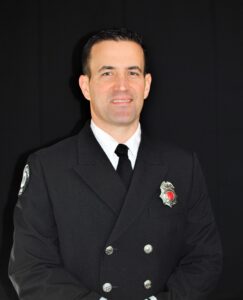 Captain EMT – Jordan Reese
Jordan Reese grew up in Rockford, Illinois and attended Illinois State University, where he earned his degree in Business Administration. After college, he joined the United States Marine Corps as an Infantry Officer. During his five years of active duty, Jordan completed two combat tours to Iraq and one training deployment to South Korea. After leaving the military in 2008, Jordan moved to Seattle and began looking for his next career. He was drawn to the fire service, and was hired by Mason County Fire District 2 in September of 2008. In July of 2010, he was promoted to the position of Lieutenant and then to Captain a year later. In 2013, Jordan earned an Executive Masters in Public Administration through the University of Washington. He currently resides in Gig Harbor, Washington with his growing family.
---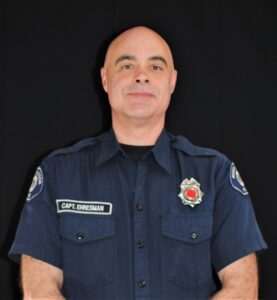 Captain EMT – Carl Ehresman
Carl Ehresman grew up in Upstate New York, moving to Washington state in the mid 1980s. After high school, he earned a Bachelor of Science in Human Biology as well as a Doctor of Chiropractic. He moved to Belfair in 1997, joining the fire department as a volunteer in 1999. He was promoted to career Captain in March of 2007. Carl and his family live locally and he enjoys serving the community in which he lives.