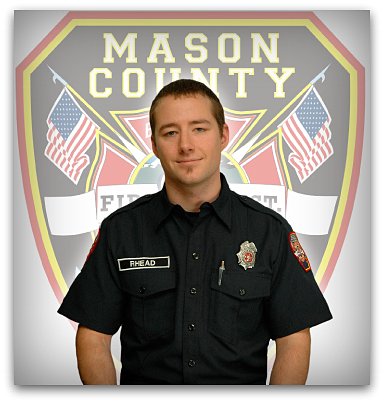 Firefighter/EMT – Anthony Rhead
Anthony Rhead began his fire service career as a volunteer EMT with Poulsbo Fire in 2004. In 2005, he joined District 2 as a Resident Firefighter, and was hired as a Career Firefighter/EMT in January 2009. Anthony works on several projects including radio programming and apparatus replacement. Anthony has successfully completed an Associate's in Applied Science from Bellevue College and lives in Snohomish County with his wife and children.
---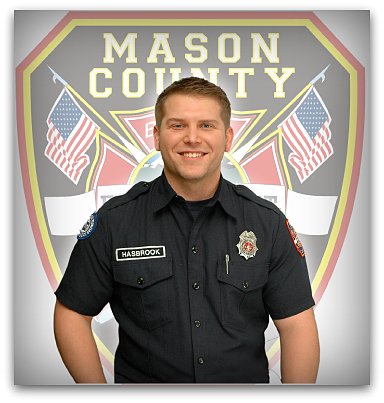 Firefighter/EMT – Josh Hasbrook
Josh Hasbrook grew up in Gig Harbor, WA where he graduated from Peninsula High School. Josh volunteered with Key Peninsula Fire Department until January 2009, when he joined the North Mason Regional Fire Authority. Josh now resides in Port Orchard with his wife and two daughters.
---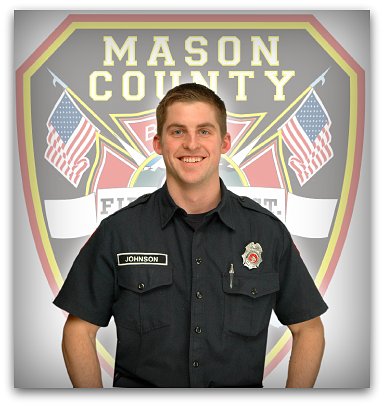 Firefighter/EMT – Andrew Johnson
Drew Johnson came to North Mason Regional Fire Authority as a resident volunteer in the fall of 2010, and currently hails from Tacoma, WA. Drew has three siblings, including two sisters and one brother. He is a graduate from the prestigious University of Washington with a degree in Construction Management. Drew began his pursuit of becoming a career firefighter by attending EMT school and graduating from the Bates Fire Academy shortly thereafter. Drew was hired as a career member in the summer of 2014. His hobbies include big game hunting, baseball spectating and woodworking.
---
Firefighter/EMT – Ryan Jones
Ryan Jones joined Mason County Fire District 2 as a volunteer resident firefighter/EMT in 2005. He also completed four years as a civilian firefighter working in Iraq and Afghanistan, before returning to the United States in 2013. For the next two years, he continued to volunteer at the Fire Authority and work full time at CENCOM as an emergency dispatcher. He was hired full time with the Authority in February, 2016.
---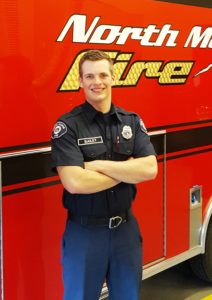 Firefighter/EMT – Thomas Bailey
Thomas Bailey spent his childhood in Louisville, Kentucky and his college years in inner city Chicago, Illinois. After completing college, he moved to Gig Harbor, where he spent three years working as a youth pastor. Once he discovered the fire service, Thomas attended Tacoma Community College, where he earned his EMT credential. He originally joined the North Mason Regional Fire Authority in October 2016, as a student firefighter. In February 2017, he attended the Bates Fire Academy and was hired by the Fire Authority in May 2017. He considers himself extremely lucky to work as a part of the Fire Authority team. In his spare time, you can find him hiking through the mountains with his friends and family.
---
Photo Coming Soon
Firefighter/EMT – Deric Klahr
Deric Klahr was born in Bethesda, Maryland and has lived all over the United States, due to his father being in the military. He has spent the majority of his life in Washington and considers this his home. After graduating from Central Kitsap High School, he attended Bates Technical College, where he obtained his Associate's of Technology in Fire Science. While at Bates, he began volunteering with Central Kitsap Fire & Rescue and after two years, attended EMT school. Deric then joined the North Mason Fire Authority as a resident. In February 2017, he attended the North Bend Fire Training academy and won the First Due Truck Award, as well as a leadership award. On May 1, 2017, he was hired by the Fire Authority as career firefighter. He looks forward to the future and being able to serve this community.