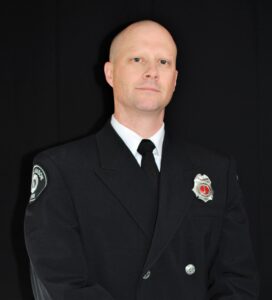 Lieutenant Firefighter/Paramedic – Jess Fulkerson
Jess Fulkerson began his experience with emergency services as a high school cadet at his hometown fire department in Montana. After graduating from Concordia College in Moorhead, Minnesota with a Bachelor's degree in Education, he went on to work as an EMT in Oklahoma and then Wenatchee, Washington in the spring of 2000. While in Wenatchee, he worked as a volunteer and then full-time paid Firefighter/EMT. In 2003 Jess went to Paramedic school – graduating in 2004.  Jess worked as a Paramedic with Lifeline Ambulance, while continuing to serve as a volunteer firefighter. He joined North Mason in February 2006, and was promoted to Lieutenant in 2019. Jess finds it very rewarding to serve the North Mason Community and looks forward to future years continuing to serve.
---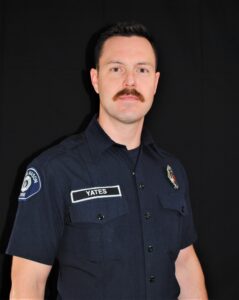 Lieutenant Firefighter/EMT – Jeff Yates
Jeff Yates joined Mason County Fire District 2 as a resident firefighter in 2005. Over the next two years, he worked as a resident firefighter/EMT, and was hired full time in 2007. Jeff was an acting Lieutenant on his shift for several years, before being promoted to Lieutenant in January, 2019. He prides himself on being a well-rounded firefighter and loves sharing his knowledge and experience with others. When Jeff is not at work, he enjoys spending time with his wife and two daughters.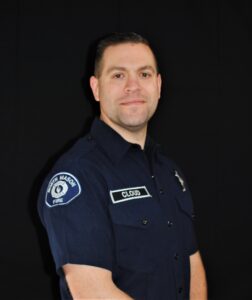 Lieutenant Firefighter/Paramedic – Ryan Cloud
Ryan Cloud joined the North Mason Regional Fire Authority in 1996, at the age of 16 while attending North Mason High School. During his tenure with the Authority, Ryan has served as a Fire Cadet, AmeriCorps Volunteer, Volunteer Firefighter, Student Resident Firefighter, Community Outreach Coordinator, Firefighter/Paramedic and was promoted to Lieutenant in November 2020. Ryan earned an Associate's degree and a Bachelor of Science degree in Fire Service Administration from Eastern Oregon University. He completed Paramedic training at Tacoma Community College and is nearing completion of the National Fire Academy's Managing Company Officer Program. Ryan is a lifelong resident of North Mason, where he, his wife Brit and two sons reside in the Twanoh Falls neighborhood. When Ryan is not working at the Authority, he continues to help those in need, serving as an Emergency Services Technician at St. Francis Hospital.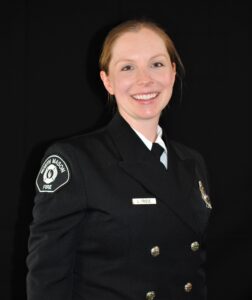 Lieutenant Firefighter/EMT – Laura Chester
Laura Chester grew up in the small farming town of Lebam, Washington. She began her fire service career in 2008 as a seasonal wildland firefighter while attending Washington State University where she earned her Bachelor's degree in Spanish. She worked as a substitute teacher and coach for several years and continued to fight fires during the summers. Laura spent a year and a half as a resident firefighter for East Olympia Fire District 6 before joining the North Mason Regional Fire Authority in 2016. She was promoted to Lieutenant in January of 2019, and completed her Master's Degree in Public Administration at the University of Washington the following March. Laura and her husband, Cody, currently reside in Poulsbo, Washington. When not working, they enjoy visiting family and spending time outside with their golden retriever, Penny.