NORTH MASON REGIONAL FIRE AUTHORITY
Emergency Management Campus
"Modernization and Collaboration: A responsible combination."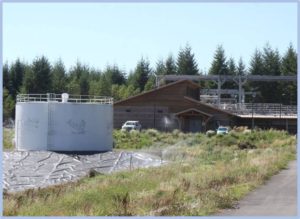 The signs of a rapidly growing community are all around us in North Mason County. Traffic jams on Highway 3, the installation of a community sewer system and the planning of a Belfair Bypass all serve as indicators of the growth that North Mason continues to experience.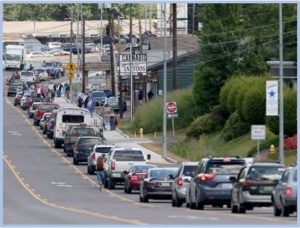 As more families and business begin to call North Mason home, there is an increasing demand for emergency services. The North Mason Regional Fire Authority wants to be proactive in meeting this demand. This November the Fire Authority will be bring forth an exciting and innovative public proposal for voters that would provide North Mason with an Emergency Management Campus. A collaborative Emergency Management Campus would centralize fire and EMS, county law enforcement and Mason County emergency management in a single North Mason location on the Old Belfair Highway. This will strengthen the ability for response agencies to plan, prepare, coordinate and collaborate on all emergency response activities.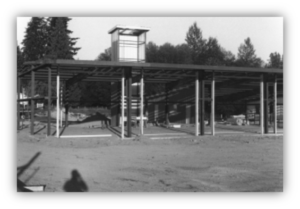 THE HISTORY:
The North Mason Regional Fire Authority's current headquarters fire station in Belfair on the Old Belfair Highway was built almost 50 years ago. When the present Fire Station was built in 1971, the Fire District responded to 200 calls per year in a District that covered 36 square miles. The Fire Station was operated by volunteers who responded to the Fire Station from their homes. Their District did not have paid staff or overnight responders. At that time, the Fire Station also had a dual purpose of serving as a community bingo hall which financially supported the Fire District's operations and equipment. It really is quite a fascinating history.
The Mason County Sheriff's Office is headquartered in Shelton, but nearly half of its calls for emergency response come from North Mason. The Sheriff's Office has had several North Mason substations which have provided an assortment of space and operating challenges over the years. The Sheriff's Office is currently leasing space for a North Mason substation on Highway 3 in Belfair.
The Mason County Department of Emergency Management is located in Shelton. All emergency management personnel and the County's Emergency Operating Center are located in Shelton. The Department of Emergency Management has not had a location for operations in North Mason County and has historically used the Belfair Fire Station when the focus on emergency management in North Mason has been needed.
THE NEED:
Nearly 50 years after being built, the Belfair Fire Station has undergone numerous transformations to serve as a headquarters for a Regional Fire Authority. The fire protection area has expanded an additional 96 square miles and responds to 2,400 more calls than when it was first formed. Today, the Fire Authority covers 132 square miles and responds to 2,600 emergency calls per year. This call volume is increasing at a rate of nearly 10% each year. The Station supports as many as 15 emergency and support personnel during the day and often houses as many as ten overnight response personnel. Community bingo has been replaced by daily fire and EMS training, disaster response preparation, and emergency management operations.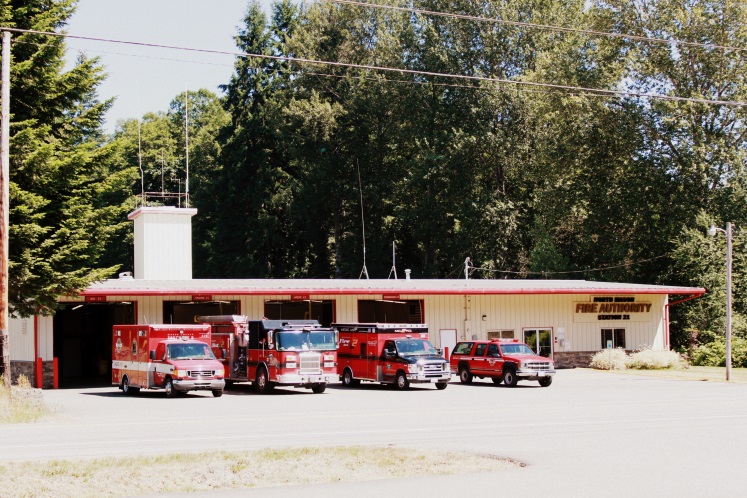 The Fire Authority is seeking to add community medicine program which revisits the patient focused concept of a "doctor making house calls", but space for the program is non existent. A community medicine program would allow the Authority to handle non-emergent requests for medical assistance efficiently and economically by sending responders that provide immediate medical care in the home for conditions like diabetes, the flue and minor infections. The program works to eliminate expensive trips to the hospital emergency room and eliminate lengthy hospital stays. The program's goal is to keep patients at home, while delivering appropriate medical care when they feel under the weather or experience a minor accident.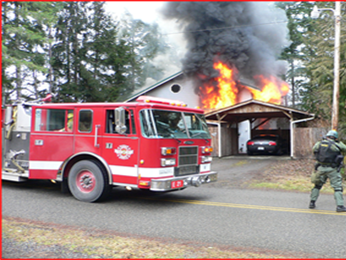 The Mason County Sheriff's Office is not insusceptible to the demands of a rapidly growing North Mason community. In 2013, the Sheriff's Office responded to 7,700 calls for assistance in North Mason. That number of requests for assistance has skyrocketed to 11,000 calls in 2018, representing nearly a 50% increase in call volume in just five years in North Mason. Due to lack of space in North Mason, the Sheriff's Office has faced no other choice but to store different pieces of equipment at numerous locations throughout Mason County. This includes rescue boats for water emergencies and Special Weapons and Tactics (SWAT) vehicles for situations beyond the capabilities of ordinary law enforcement, sometimes deemed as "high-risk" activities. This dramatically increases response times during emergent and multi-jurisdictional response activities and adds to monthly operating costs.
Mason County is also prone to natural disaster events including flooding, massive mudslides and occasional earthquakes. While Mason County maintains an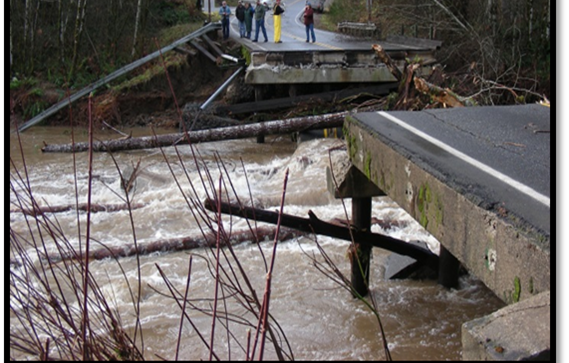 emergency operations center (EOC) in Shelton, the EOC's distance from North Mason can hinder emergency operations when the North end of the County experiences such a disaster. This was evident during North Mason's historic flooding event whereby, Mason County's emergency operating center picked up from Shelton and relocated all emergency operations and personnel to the Belfair Fire Station for over a week. Fire, EMS, law enforcement, and Mason County emergency management all worked together in the same building, assisting our community through a very trying time. It was during this flood event that the seamless planning, preparation, coordinated and unified response among all public safety agencies displayed its tremendous value and effectiveness in North Mason.
When preparing for, and responding to, large scale emergencies in North Mason, law enforcement, fire and EMS and emergency management must seamlessly work together. Lives and public safety depend on it. North Mason's Public Safety Agencies respond together every day to mitigate the impacts of building fires, wild fires, vehicle collisions, violent assaults, difficult rescues, and all threats of personal harm. The demand for seamless multi-agency planning and response operations was recently put to the ultimate test in the reported active shooter incident at the North Mason High School and Middle School Campuses in May of 2017. While the incident was found to be a false report, it further highlighted the need for all public safety agencies in Mason County to be on the same page in all facets of public safety protection (planning, preparation, and response).

The Fire Authority is bringing forth an exciting and innovative project proposal that addresses these needs as well as the challenges associated with a growing community.
THE PROJECT: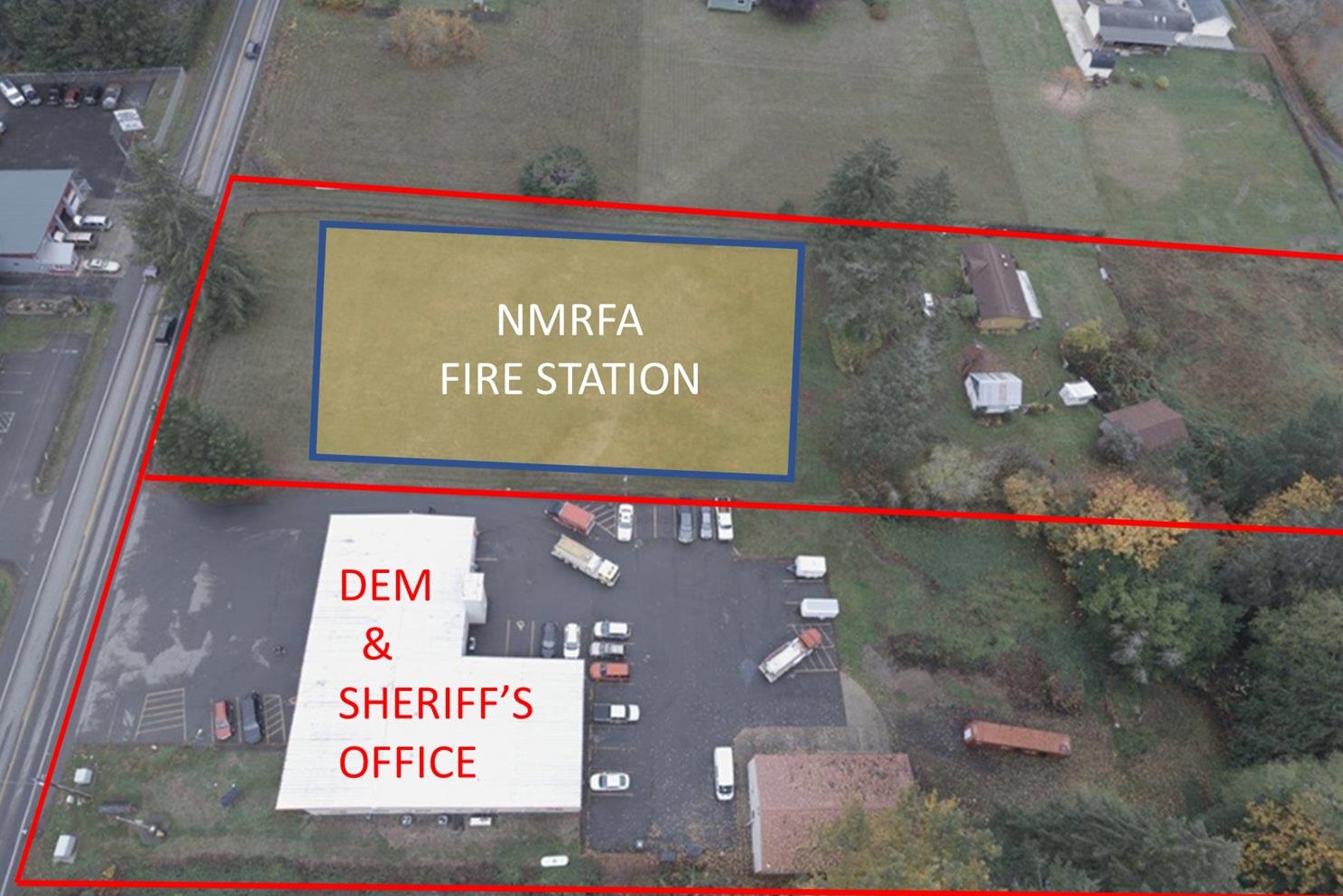 The Fire Authority is proposing a project that would create the most responsible, cost-efficient public safety collaboration that North Mason has ever seen – a North Mason Emergency Management Campus. The Fire Authority would purchase a 3.5-acre parcel of land next door to the existing Station on the Old Belfair Highway. The Authority would then build a new modernized fire station that would be designed to serve the needs of the entire North Mason region for the next 50 years. The existing Fire Station (right next door) would be repurposed and would serve as a North End Precinct for the Mason County Sheriff's Office. The repurposed space would nearly triple the available space for the Sheriff's Office in North Mason, and would provide appropriate housing and storage of critical response equipment. This collaboration will lead to a significant cost savings for Mason County and the Sheriff's Office. In addition, the Campus would serve as a North Mason satellite emergency operating center for the County's Department of Emergency Management. The project would unify all of North Mason's emergency services under the innovative model of a unified Emergency Management Campus.
To date, the Fire Authority has completed a formal feasibility study of the project. It has held a series of public meetings in Belfair and Tahuya to seek community input on the project. The Fire Authority has also engaged and received support for the project from its Citizen's Advisory Committee (CAC). The project has completed initial design stage and cost estimating.

THE FUTURE:
The North Mason Community will continue to grow at an unprecedented rate. In the years to come, the State of Washington will finish construction of the Belfair Bypass. This will open new areas on the ridge of Belfair to allow for growth and development, the likes of which our community has not previously seen. The North Mason School District is reporting remarkable growth, with Belfair Elementary alone reporting a 10% increase in student enrollment over the previous three years. This growth trend is expected to continue. The District has indicated a need for two new elementary schools and additional classroom space at the middle and high schools.
At the current rate of growth, the Mason County Sheriff's Office will nearly double its call volume over the next 10 years, responding to approximately 20,000 calls per year in 2028. Likewise, the North Mason Regional Fire Authority's call volume will increase by over 50%, as it will respond to over 4,000 calls in 2028. It is almost certain that North Mason will experience several natural and man-made disaster events that will require a planned, prepared, coordinated and unified response on the part of all public safety agencies in North Mason.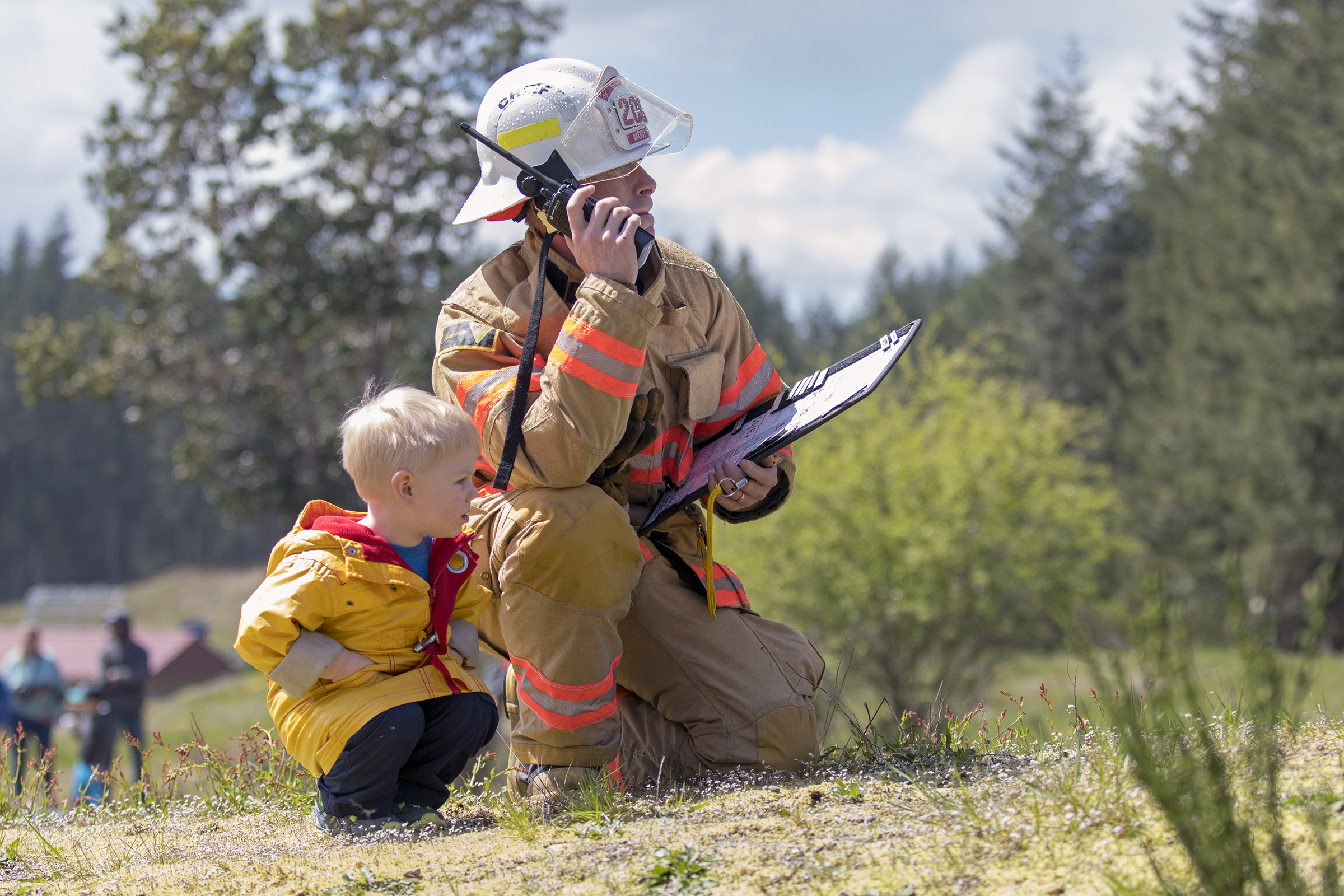 With an Emergency Management Campus in place, we will be ready. The project's time has come. The North Mason community's time has come.
The Emergency Management Campus project will modernize, update, and allow for collaboration of all emergency services in North Mason County. The project will unify all emergency planning, preparation and response in a single Emergency Management Campus location. It will also provide space for a community medicine program, the next chapter in local health care delivery. The project makes responsible use of new and existing resources and allows for joint agency training, detailed inter agency planning as well as a streamlined and coordinated emergency response. Never before have we embarked on a more exciting project; one that updates and modernizes the efficiencies of multiple partner organizations with one thoughtful effort. It's a "Cost Effective Collaboration that just makes cents."
THE COST:
The NMRFA Board of Fire Commissioners will be submitting a $10 million dollar bond proposal (to be repaid over 20 years) to voters this November. Due to historically low interest rates right now, we can impact our community for next 5o years and beyond for a cost of only $6.63 per month ($79.55 per year) for a home valued at $250,000. Essentially for the price of a cup of coffee and a muffin per month we can secure an Emergency Management Campus that will serve our community for the next 50 years.