Did you know that the Fire Authority offers a free home safety inspection?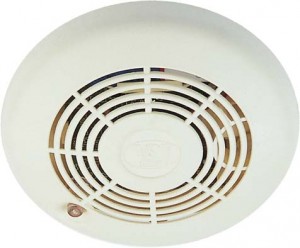 Your Fire Authority team will come to your home and help you learn ways to keep your family safe and prepare for an emergency. During your inspection we will point out safety hazards, help you develop a fire escape plan and give you free smoke detectors for placement in your home. In the event that you have existing smoke detectors we will check those detectors for safe operation and, if needed, replace your battery.
For information on proper installation of your smoke detectors click here.
Home Safety Checklist
In addition to having your Fire Authority team help you with a home inspection, take a look at the following items and see how you stack up:
Is your local emergency phone number on your telephone?
Can your house number be seen from the street so that emergency vehicles can find you? If not, click here for information on our free Reflective Address Signs.
Do you have a smoke detector in your home? Do you test it monthly? Helpful hint: Change the batteries when you change your clocks for Daylight Savings Time – in the spring and fall.
Do you practice Operation EDITH (Exit Drills In The Home) in your residence?
Do you talk to your babysitters about the family EDITH plan? Does your babysitter know your emergency procedures and contact information, as well as how to call 9-1-1 and what to say?
Is there a fire extinguisher in your home? Do all household members know where it is and how to use it?
Are matches and lighters kept in a safe place away from children?
Do you know that you should never run if your clothes catch on fire and that you should "STOP – DROP – and ROLL"?
Do you have a screen on your fireplace? Is it kept closed at all times?
Is your yard clear of old tree branches, litter, and weeds?
Do you sleep with your bedroom door closed to prevent the spread of fire?