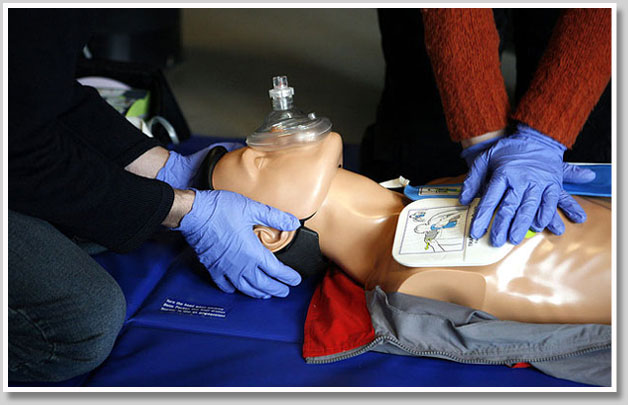 Adult and Infant First Aid/CPR/AED
The Firefighters Association and North Mason Regional Fire Authority offer L&I and OSHA approved First Aid/Child and Infant CPR classes for the community. These courses meet daycare and L&I requirements.
Each course is eight (8) hours long, begins at 9:00 a.m. and costs $30. If you have a group of ten (10) or more, let us know so we can schedule a class for you. The schedule can be viewed by selecting the link below. Also shown are classes offered at neighboring agencies – Central Mason Fire and EMS as well as South Kitsap Fire and Rescue.
For additional information or to sign up for a class, email our Emergency Prevention Specialist or give us a call at (360) 275-6711.
CPR CLASSES HAVE BEEN CANCELLED FOR THE REMAINDER OF 2020 DUE TO COVID-19
Our mission here at North Mason Regional Fire Authority is to safeguard our North Mason Communities. Unfortunately, due to COVID-19, we were forced to cancel many of our traditional CPR classes this year. To remedy these canceled classes, we created this video which gives step-by-step instructions on how to perform bystander CPR. Although this video will not lead to a formal CPR certification, we hope that you and your loved ones take a few minutes to watch and learn how YOU can potentially save someone's life.
When CPR is administered right away, nearly 45 percent of cardiac arrest victims survive! With that said, we want the members of our community to feel comfortable performing bystander CPR, so that we can reduce the number of fatalities caused by cardiac arrest.
Teaching CPR virtually is just one of the ways we are trying to serve and protect our community through this pandemic. Thank you, Firefighter Paramedic Cloud for sharing all of this great information!