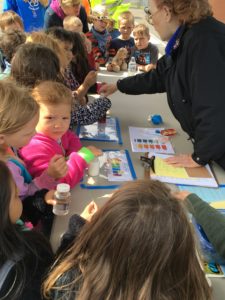 Sending children off to school prepared is very important.
Kits should contain important basics like water, food, and light, as well as be packed appropriately for storage in a backpack or desk.
Food items should be high energy, ready-to-eat, and non-perishable. Consider granola bars, trail mix, dried fruit, or beef or turkey jerky. Also include comfort foods like hard candies or cookies.
Pack a sealed bottle of water or a supply of drinking water packets.
Parents should also write a note of comfort for their child to be included with the kit.
Include a mini-flashlight with batteries or a 12-hour light stick.
Parents should also consider including a mini-first aid pack and items for entertainment like a travel game, crayons and coloring book, or a deck of cards.
Additionally, parents should include a copy of their Family Disaster Plan.