Dates: May 18 -19 and May 25 – 26, 2018
Location: THE HUB, 111 Old Belfair Hwy, Belfair, WA 98528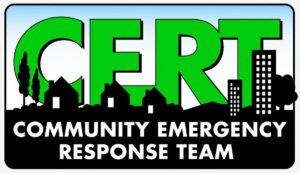 The Mason County CERT program educates volunteer community members about disaster preparedness and how to respond to emergency situations in their community. When emergencies happen, CERT members can give critical support to first responders and provide immediate assistance to victims at a disaster site. CERT is a twenty-hour training program that prepares you to help yourself, family, neighbors, and co-workers in the event of a disaster. To receive a class completion certificate you must attend all twenty hours of training.
CERT Training Modules:
• Disaster Preparedness
• Fire and Utility Controls
• Disaster Medical Operations Part 1
• Disaster Medical Operations Part 2
• Light Search and Rescue Operations
• CERT Organization
• Disaster Psychology
• Terrorism and CERT
• Course Review/Disaster Simulation
If you are interested in attending the next class please download and fill out the CERT Training Application May 2018 and send to Mason County Division of Emergency Management (DEM), 100 W. Public Works Drive, Shelton, WA 98584 or fax it to 360-427-7756 or The Hub – Community Outreach Coordinator Beth Gizzi.