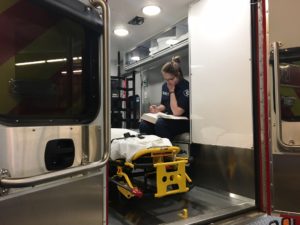 The North Mason Regional Fire Authority is currently accepting both lateral and entry- level applications for the position of Paramedic/Firefighter. This position features a competitive salary and excellent benefits package.
A job application, application packet and job description may be accessed by selecting the links listed below or visit North Mason Regional Fire Authority Headquarters Station at 460 NE Old Belfair Highway, Belfair, WA 98528.
Important Dates:
Opening Date: January 12, 2018
Application packets due: February 16, 2018*
Assessment Center: February 22, 2018
Chief Interview: TBD
County Medical Program Director (MPD) Interview: TBD
Anticipated Start Date: April 1, 2018
*Please review received by deadlines located in announcement to ensure your packet is received by the deadline.