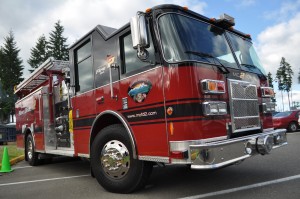 Update: On Tuesday, February 11th at their regularly scheduled meeting, the NMRFA Board of Commissioners moved to award the bid for a custom built fire engine to General Fire Apparatus (Rosenbauer).  
The North Mason Regional Fire Authority is accepting bids for a custom fire engine. Download the Bid Packet by selecting the link below:
Important Dates:
February 6, 2020: Bids due by 5:00 p.m. (PST)
February 7, 2020: Bids will be opened and read aloud at 1:00 p.m. (PST)
Update – Bid submissions were received from the following:
Hughes Fire Equipment Inc.
General Fire Apparatus
Any questions regarding bid documents or process should be directed to Assistant Fire Chief Scott Cooper at 360-275-6711 prior to the bid due date.