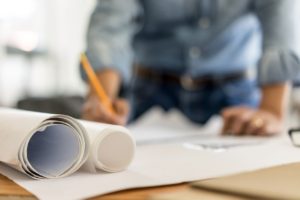 UPDATE:
Six (6) Statements of Qualifications were received for the new Headquarters Fire Station and three (3) have been selected to proceed to the next phase of the procurement process.
The short-listed firms include (in no order):
Washington Patriot // Schreiber Starling Whitehead Architects
Trico // Architects West
Abbott Construction // Lawhead Architects PS
---
The North Mason Regional Fire Authority is issuing this Request for Qualifications (RFQ) to solicit Statements of Qualifications (SOQs) from Design-Build Project Teams interested in providing Progressive Design-Build services for its new Headquarters Fire Station.
Download the Request for Qualifications and instructions by selecting the link below:
Headquarters Fire Station Request for Qualifications
Important Dates:
April 20, 2020: Last day to submit questions regarding the RFQ
April 29, 2020: Statement of Qualifications due by 3:00 p.m. (PST)
All SOQs must be electronically submitted to RFQ Coordinator Charles Westover by the due date listed above. Should you have any questions, Charles can be reached via email or by calling (425) 214-0311.