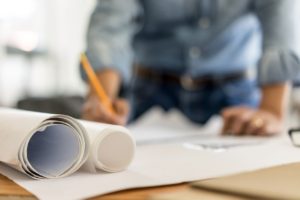 UPDATE:
At the Board of Commissioners meeting held on January 21, 2020, the Board took action to award a contract to Hill International Inc., for project management services for the construction of the new headquarters Fire Station.
The North Mason Regional Fire Authority is requesting Statements of Qualifications for Project Management services for the construction of a new headquarters Fire Station. Download the Request for Qualifications and instructions for submitting an SOQ by selecting the link below:
NMRFA Request for Qualifications
Important Dates:
January 3, 2020: Last day to submit questions regarding the request for Statement of Qualifications
January 10, 2020: Statement of Qualifications due 5:00 p.m. (PST)
All SOQs must be submitted electronically to NMRFA Fire Chief Beau Bakken by the due date listed above.
Addenda:
The request for Price Proposals from Short Listed Offerors as outlined in sections 3.3.2.d and 3.3.3 is hereby changed to ALL Offerors.
"

All

Offerors will submit a Price Proposal pursuant to the instructions set forth in the RFQ (See Exhibit C)."
 The Price Proposal is not included in the Minimum Qualifications section 5.2 page limit and can be added to the Statement of Qualifications as an appendix.
Update: Three (3) Statements of Qualifications were received for the new headquarters Fire Station and all three (3) have been selected to proceed to the next phase of the procurement process, including mandatory Site Walk Through and Interview (currently being scheduled).
Submissions were received from the following:
Hill International, Inc.
OAC Services, Inc.
Parametrix