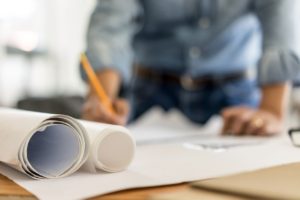 The North Mason Regional Fire Authority (NMRFA) is requesting a Statement of Qualifications (RFQ) from qualified individuals and or firms for the provision of design and construction cost estimation services for a 15,000 to 20,000 s.f. Headquarters fire station facility, located at 490 NE Old Belfair Highway, Belfair, WA. This project is required to have substantial design and construction cost estimation completed by July 31st, 2019.
Update:
Submissions were received from the following:
Coates Design
SHKS Architects
TCA Architects
At the Board Meeting on March 19th, the Board of Fire Commissioners selected TCA Architects to provide design and cost estimation services.
Download the Notice and Instructions to Submitters by selecting the link below:
NMRFA Request for Qualifications
Important Dates:
Pre-submittal conference on February 27th, 2019 at 9:00 am at the Headquarters Station – 460 NE Old Belfair Highway, Belfair, WA 98528
Responses (3 copies) due by 2:00 pm March 15th, 2019
Mailing Address:
North Mason Regional Fire Authority – Attention Fire Chief
PO Box 277
Belfair, WA 98528-0277
Physical Address, if hand delivering:
North Mason Regional Fire Authority
460 NE Old Belfair Highway
Belfair, WA 98528