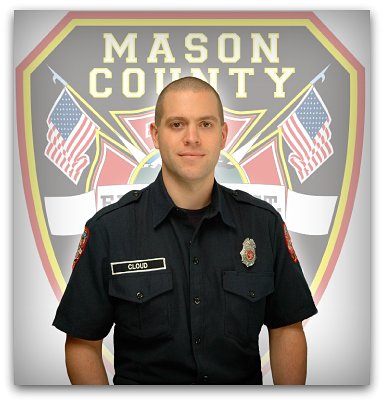 Firefighter/Paramedic – Ryan Cloud
Ryan Cloud has been with North Mason Regional Fire Authority since 1996. He has been a career member since 2004. Ryan began as a Cadet firefighter at the age of 16 and became a resident firefighter after graduating high school. Ryan has worked as the District's Fire Inspector/Fire Prevention specialist and currently works as a Firefighter/Paramedic on B shift.
---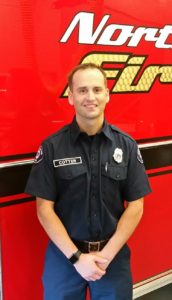 Firefighter/Paramedic – Mickey Cotter
Mickey Cotter grew up in Silverdale, and after graduating from Central Kitsap High School in 1999, joined the Air Force where he spent six years. He returned home to begin his EMS career as an EMT with Olympic Ambulance and a Volunteer Resident Firefighter/EMT with Central Kitsap Fire & Rescue. In 2011, he attended the Washington State Fire Academy, where he won the distinguished First Due Engine Award. In 2013, Mickey attended Paramedic School at Central Washington University, and after graduation, returned to Olympic Ambulance to begin his Paramedic career. Mickey is an avid marathon runner and loves exploring the outdoors with his wife and three boys. Mickey prides himself on being a professional and looks forward to serving the citizens of North Mason County.
---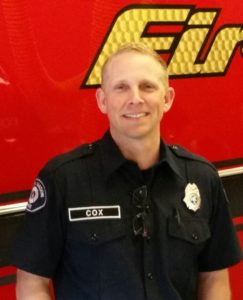 Firefighter/Paramedic – Daniel Cox
Daniel Cox is a new member of North Mason Regional Fire Authority. He has been a Paramedic for nine years, working for AMR in Tacoma and Lakewood. He has been a volunteer firefighter/paramedic for the city of Buckley since 2014, and has a degree in Fire and EMS. He has a background in construction and as a sous Chef. Dan resides in Gig Harbor with his lovely wife and four daughters, and enjoys fishing and mountain biking in his spare time. He is proud to call himself a member of the Fire Authority. He prides himself on his professionalism, and is passionate about providing exceptional patient care and safeguarding North Mason Communities.
---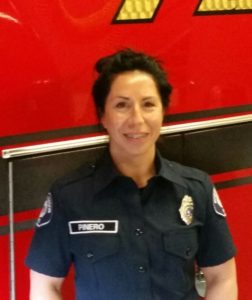 Firefighter/Paramedic – Crystal Pinero
Crystal Pinero is a Pacific Northwest native, born and raised in Tacoma. She moved to Colorado in 2010, after being accepted into a renowned paramedic academy at a level one trauma center. Crystal obtained her National Registry Paramedic Certification and began working for a highly respected organization, which provided 911 emergency medical services to the third largest county in Colorado, handling approximately 28,000 calls per year. Her additional experience includes 12 years in local hospital emergency departments and five years as a volunteer firefighter/EMT at Riverside Fire/Rescue. Crystal was an active member of a national disaster response team, serving multiple deployments during hurricane Ike and Gustav. This is where she felt the strong desire to become a Paramedic, providing a more advanced level of care to the communities that she served. After working in Colorado for nearly seven years, Crystal wanted to return to her roots and was thrilled to accept the position of Firefighter/Paramedic at North Mason Regional Fire Authority. During her off-time, she enjoys anything that takes her outdoors and gets her heart rate above 90 beats per minute. She is also a self-proclaimed chicken wing connoisseur and aspiring beat-box artist.
---
Photo/Description Coming Soon
Firefighter/Paramedic – David Torvik