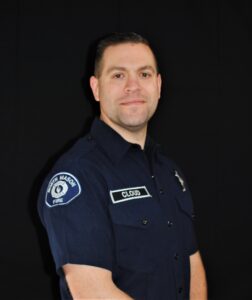 Firefighter/Paramedic – Ryan Cloud
Ryan Cloud has been with North Mason Regional Fire Authority since 1996. He has been a career member since 2004. Ryan began as a Cadet firefighter at the age of 16 and became a resident firefighter after graduating high school. Ryan has worked as the Authority's Fire Inspector/Fire Prevention Specialist and currently works as a Firefighter/Paramedic on B shift.
---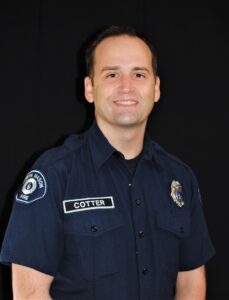 Firefighter/Paramedic – Mickey Cotter
Mickey Cotter grew up in Silverdale, and after graduating from Central Kitsap High School in 1999, joined the Air Force where he spent six years. He returned home to begin his EMS career as an EMT with Olympic Ambulance and a Volunteer Resident Firefighter/EMT with Central Kitsap Fire & Rescue. In 2011, he attended the Washington State Fire Academy, where he won the distinguished First Due Engine Award. In 2013, Mickey attended Paramedic School at Central Washington University, and after graduation, returned to Olympic Ambulance to begin his Paramedic career. Mickey is an avid marathon runner and loves exploring the outdoors with his wife and three boys. Mickey prides himself on being a professional and looks forward to serving the citizens of North Mason County.
---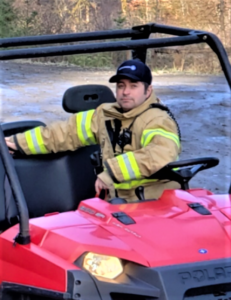 Firefighter/Paramedic – David Torvik
David Torvik grew up in Poulsbo, Washington and graduated from North Kitsap High School. He earned his Bachelor's Degree in Political Science at the University of Washington and attended Paramedic School at Central Washington University. David joined the North Mason Regional Fire Authority after eight years with South Beach Regional Fire Authority in Westport. When not serving the North Mason Community, David enjoys spending time with his wife, son James and daughter Leona.