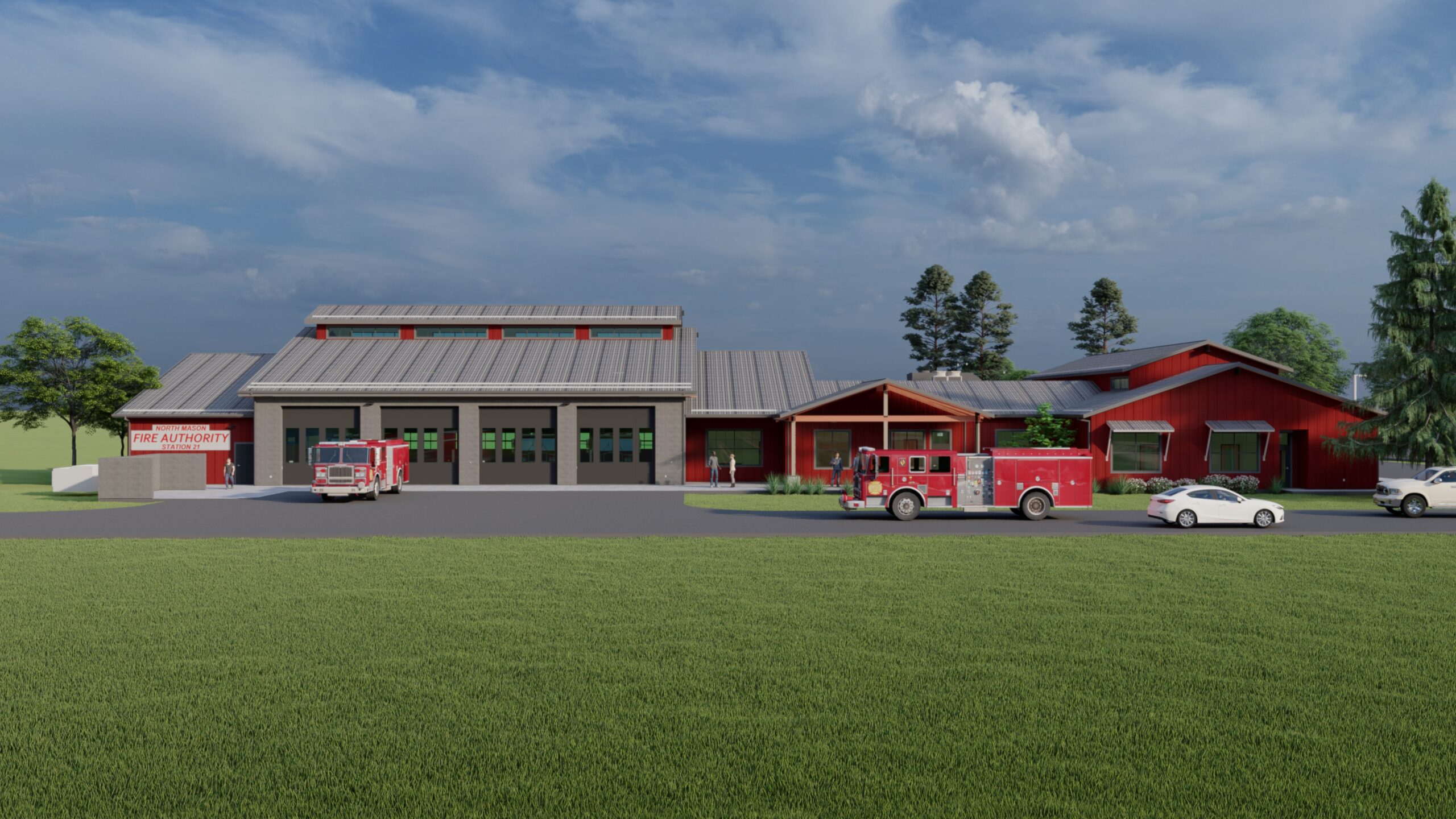 In 2019, North Mason voters approved a fire bond measure to build a new Headquarters Fire Station for the North Mason Regional Fire Authority. The site of the Authority's new Fire Station remains in our neighborhood, with the new station being built right next door to the existing Fire Station at 490 NE Old Belfair Highway. When the new Fire Station is complete, the Fire Authority plans to lease its current Fire Station to Mason County, housing the north precinct of the Mason County Sheriff's Office and provide space for Mason County's Department of Emergency Services.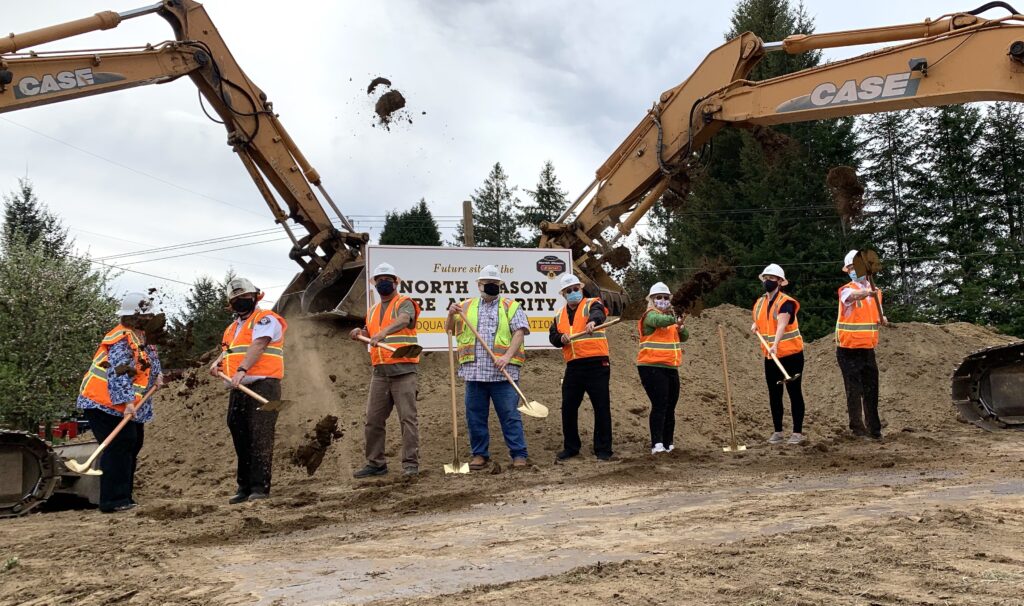 Since the passage of the bond, the Fire Authority has been hard at work with Hill International Inc. (project management), TRICO Construction (general contractor) and Architects West (architect) designing the new Fire Station, and on Wednesday, April 28, 2021, the Fire Authority hosted a formal groundbreaking ceremony. With members of the North Mason community in attendance via video/teleconference, the Fire Authority's Board of Commissioners kicked off construction of the new Headquarters Fire Station! You may view the recorded celebration below:
February 2022 Construction Update: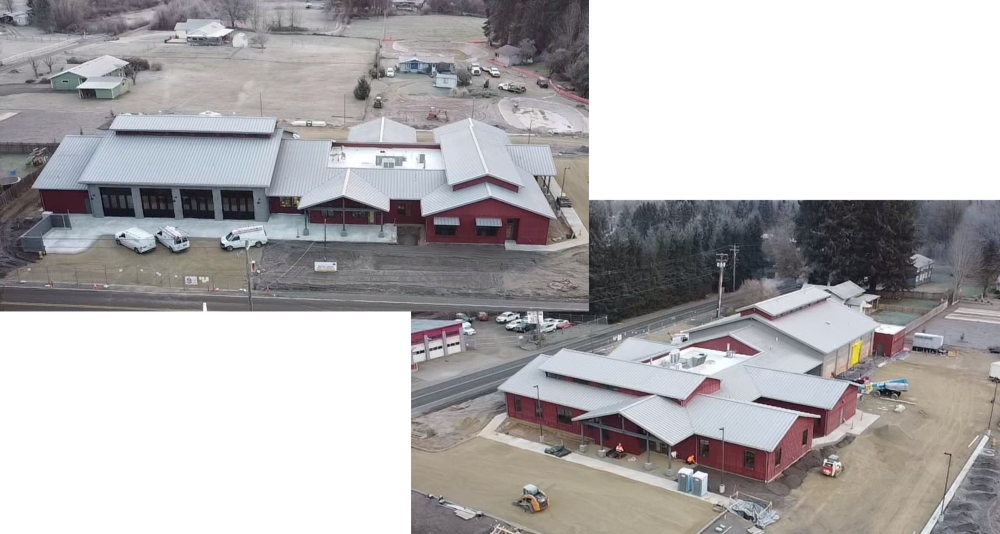 Wow, what a year of construction it has been! As of February 2022, our new station is receiving finishing touches – the exterior of the building is 100% complete, quick-release apparatus bay doors have been installed, landscaping is going in, concrete and asphalt are being poured, permanent power and water are live, all interior cabinetry and countertops are in place, kitchen appliances are being installed and touch-up interior painting is coming to a close.
We are just one short month away from our final walk-through with the General Contractor and Architect, to ensure that everything is exactly how we want/need it! We've started to develop a transition plan, as we prepare to move out of our current fire station and into the new one. We are also beginning to brainstorm how we are going to celebrate the opening of our new state of the art station with our North Mason community. We will continue to monitor the COVID-19 pandemic and plan accordingly, but we can't wait to share such an important milestone in our community with all of you!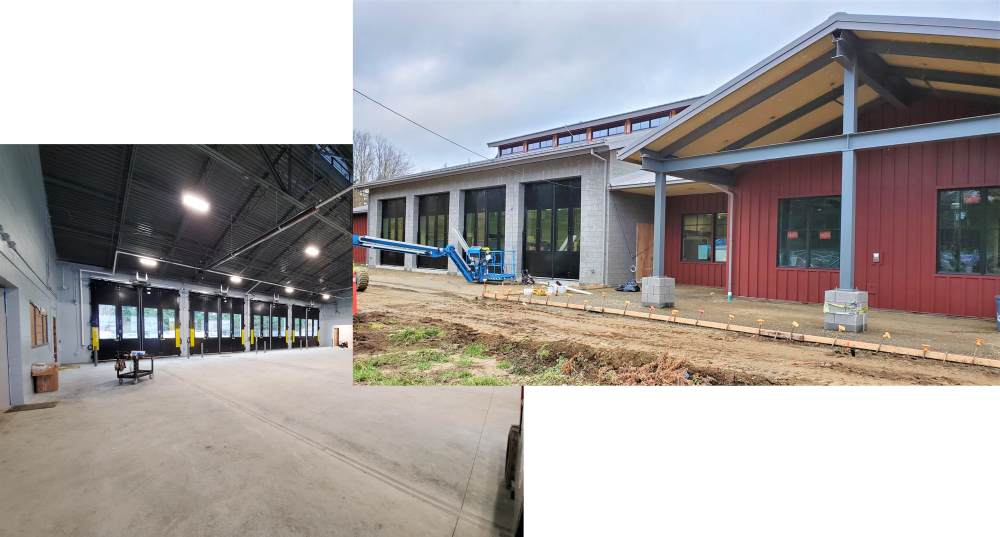 ---
GRAND OPENING: Effective May 16, 2022, the Fire Authority has officially moved its operations into the NEW Headquarters Fire Station 21 located at 490 NE Old Belfair Hwy, Belfair, WA 98528.