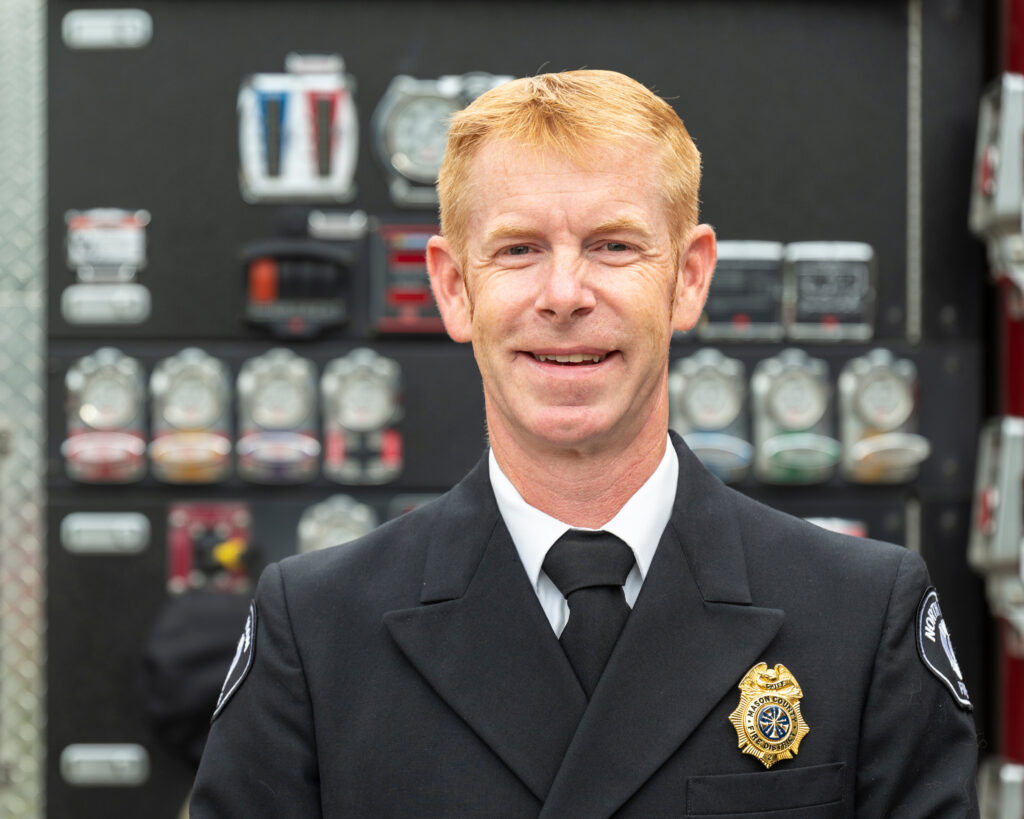 Fire Chief – Beau Bakken
Fire Chief Beau Bakken has served the citizens of North Mason for 25 years. Raised in Bremerton, Beau began at the age of 19 with Mason County Fire District 2, in the Volunteer Resident Firefighter Training Program. Beau attended paramedic school in Tacoma and was hired by the Fire District in 1999 as a Firefighter/Paramedic. Since that time, he has moved through the ranks, obtaining the rank of both Lieutenant and Captain. He was appointed as the District's Fire Chief in 2007. He and his Team worked to open and staff the Collins Lake Fire Station full time (2009), merge the Tri-Lakes region into the Fire District (2011), reduce the Fire District's protection Class Rating to a 5 (2013), and passed a voter-approved bond to build a new headquarters Fire Station (2019). In 2014, Beau led the effort to combine the resources of Mason County Fire Districts 2 and 8, helping to form the North Mason Regional Fire Authority. He and his staff have also worked to bring over 2 million dollars in grant funding to the Authority. He has previously served as the MACECOM 911 Governing Board Chair and currently serves as President of the Mason County Fire Chief's Association. Beau attributes these accomplishments to outstanding staff and supervisors who have worked tirelessly to become a high-performing team.
In the community, Beau has served as the President of the North Mason Rotary Club, serves as the vice-chair for the St Michael Medical Center Board of Directors, chairs the St Michael Medical Center Foundation, and volunteers in numerous community events. In 2017 Beau helped to formulate the Mason County Opioid Stakeholders Group, which has brought together over 70 agencies to address the opioid crisis in Mason County. He has earned an Associate's degree from Bellevue College, a Bachelor of Science degree in Fire Service Administration from Eastern Oregon University, and a Master of Arts degree in Public Administration from the University of Washington. He also completed the four-year Executive Fire Officer program at the National Fire Academy in Emmitsburg, Maryland. In his off hours, Beau teaches Fire Protection Management at Eastern Oregon University and fly fishes across the western United States. Beau, his wife Brittney, their daughter Ensley (born 2012), and son Rowan (born 2014) are proud residents in the Twanoh Falls neighborhood.
---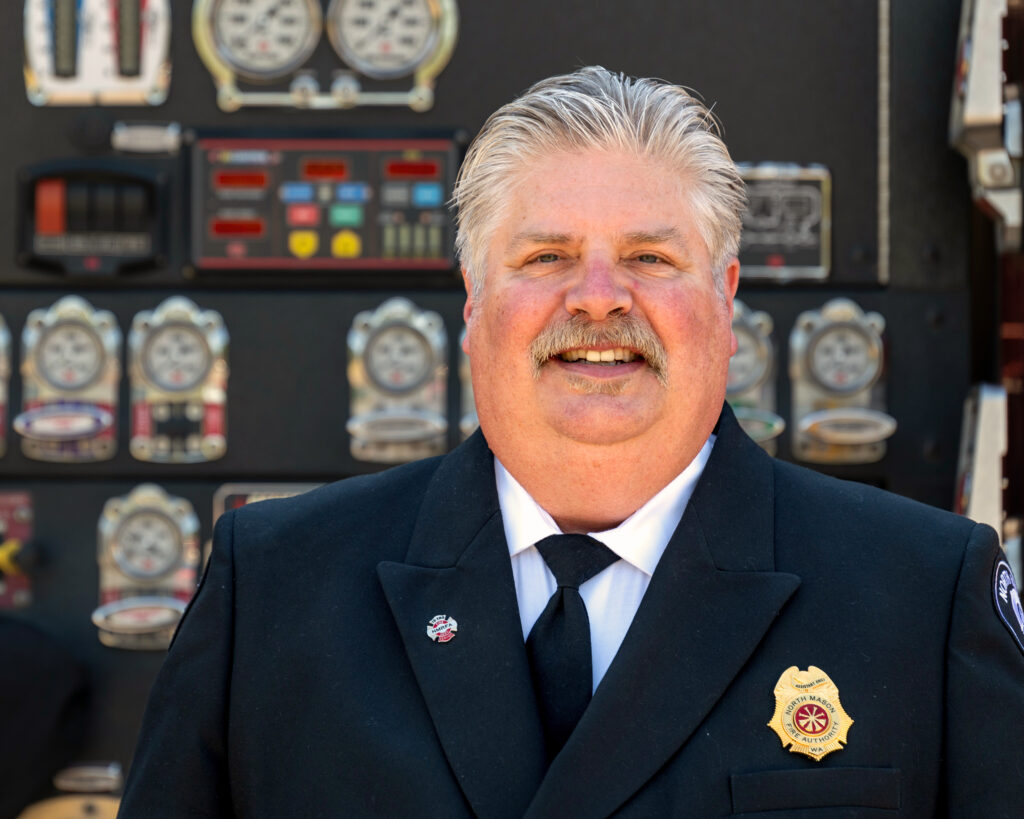 Assistant Fire Chief – Scott Cooper
Scott Cooper is the Assistant Fire Chief of Operations for North Mason Regional Fire Authority. He holds degrees in Fire Command Administration from Olympic College in Bremerton, a Fire Service Administration Baccalaureate of Science degree from Eastern Oregon University, as well as numerous Federal, State, and local certifications. He has attended National Fire Academy classes in Emmitsburg, Maryland in Command and Control of Incident Operations, Incident Management, and the Executive Leadership series. He serves on the Mason County Fire Chief's County Wide Incident Management Committee, Fire Investigation, and Training Officer's Committee and is an active member of the Washington State Fire Chief's Association.
Assistant Chief Cooper began his fire service career with the SUBASE Bangor Fire Department in 1987. While there, he worked through the ranks of firefighter, driver, Captain, and Battalion Chief. In 1998, he was promoted to Assistant Chief of Operations. Scott made his move to Mason County Fire District  2 as a Shift Captain in July of 2001, initially hired as the Special Operations Captain. He has also served as the department's Emergency Medical Services Captain and Training Captain. In 2010, he was offered and accepted the position of Assistant Chief of Operations for Mason County Fire District 2, which would become North Mason Regional Fire Authority. Assistant Chief Cooper lives in the Lynch Cove neighborhood. He is actively involved in many community projects within the communities he serves.
---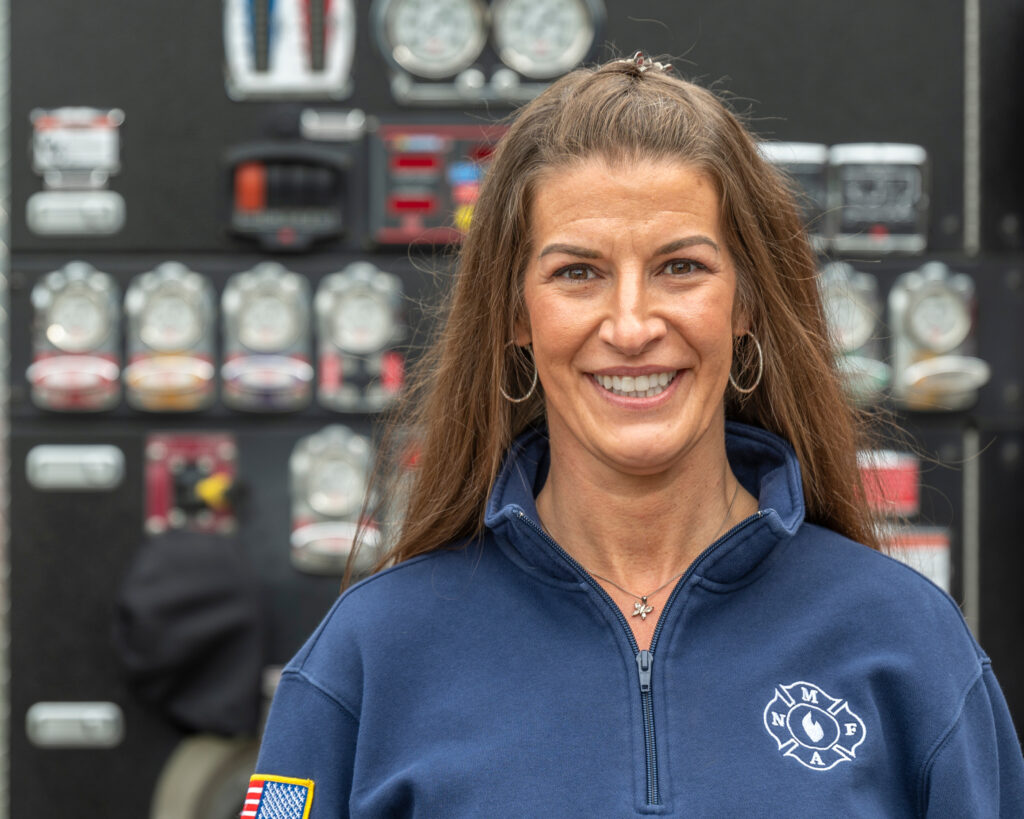 Executive Assistant – Angie McCormick
Executive Assistant Angie McCormick joined the North Mason Regional Fire Authority in October 2016. Originally hired as an Administrative Assistant, her hard work and dedication to the Fire Authority earned her the position of Executive Assistant of Finance, Human Resources, and Records. Her administrative career spans nearly two decades, including 14 years working in Human Resources for the Navy Exchange at Naval Base Kitsap Bangor. A longtime Allyn resident, Angie enjoys being able to work closer to home, so she can spend time with her family.
---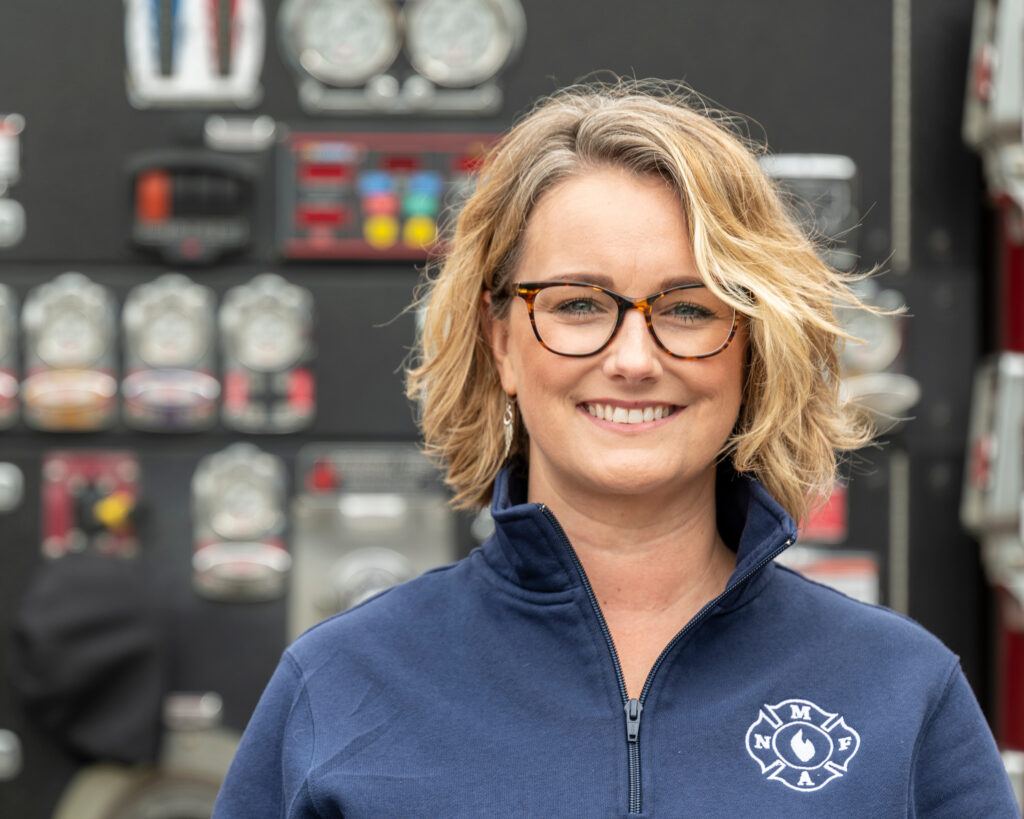 Executive Assistant –Katie Musgrave
Katie Musgrave serves as the NMRFA's Executive Assistant for Programs and Policy. Katie is a values-based leader with 21 years of experience in business administration, resource development, state and federal contract procurement, and expert grant writing and copywriting. She has a proven track record of surpassing organization goals, campaign management, and brand management. She is passionate about contributing to a mission that significantly impacts the lives of community members. Katie is a celebrated leader, having received recognition for her leadership and commitment to service from the Kitsap Peninsula Business Journal 20 Under 40 (2015), North Mason Chamber of Commerce Citizen of the Year (2014), North Mason Chamber of Commerce Business of the Year (2013), and North Mason Rotarian of the Year (2020). She is a candidate/currently studying Business Administration/Marketing and is set to graduate in 2024.
---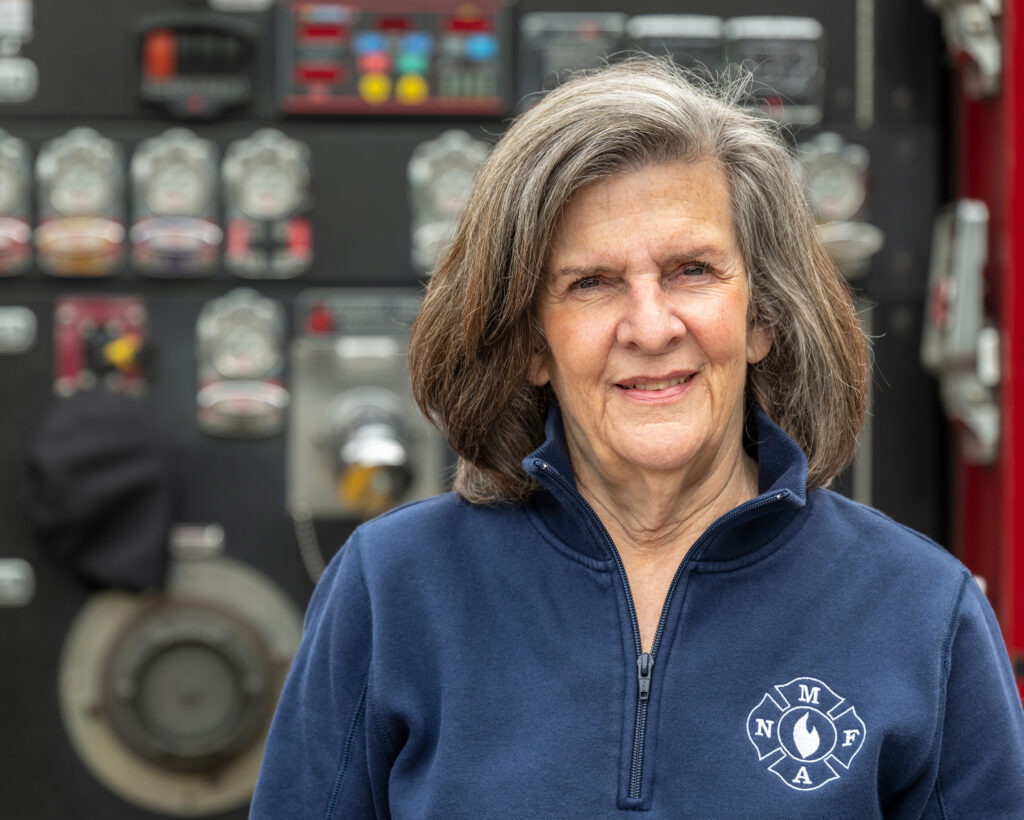 Public Safety Support Specialist – Patty Stone
Public Safety Support Specialist Patty Stone is a long-time North Mason community member. Patty completed an exemplary 35+ year flight attendant career with Alaska Airlines. After a brief retirement, Patty became a barista at the Belfair Starbucks, where she always greeted customers with a smile. Patty serves as a Commissioner with Mason County Public Hospital District 2, and she and her husband, Terry Mills (QFC pharmacist), are proud residents of the Hood Canal's North Shore. Patty came aboard to temporarily assist the Authority in October 2022. As a result of her outstanding performance, Patty's status was made permanent in February 2023.
---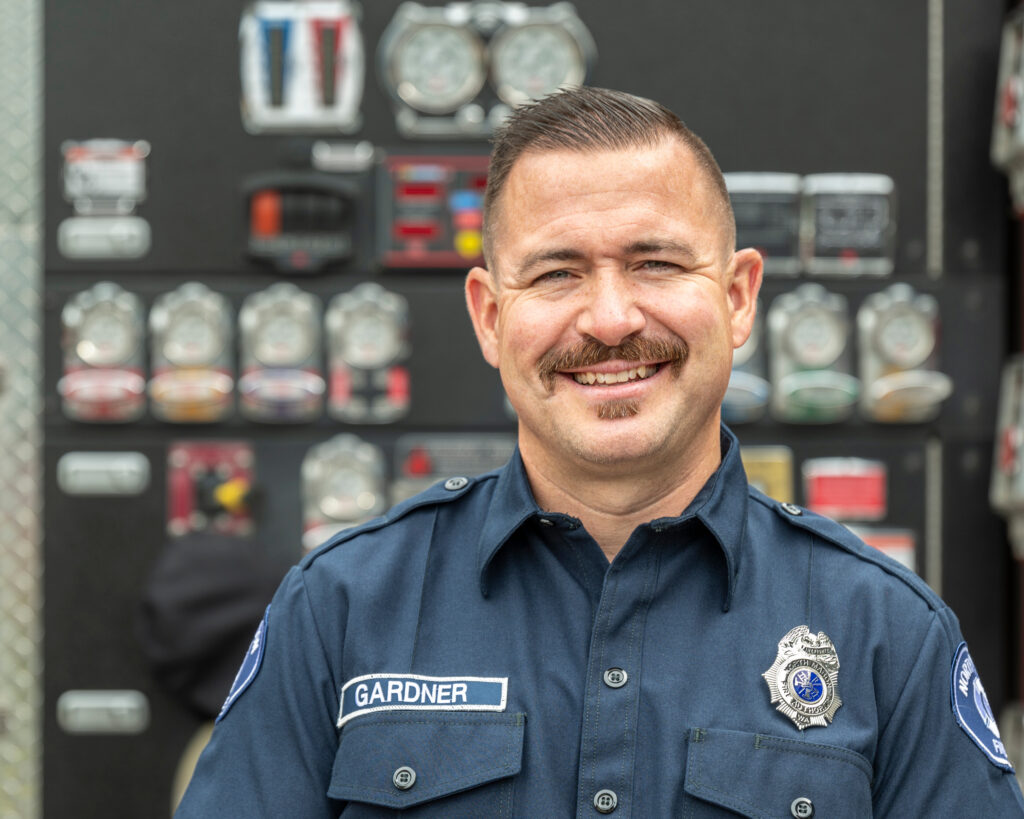 Emergency Prevention Specialist – Abe Gardner
Emergency Prevention Specialist Abe Gardner was born and raised in Shelton, WA, graduating from Shelton High School in 2000. He obtained a Bachelor of Arts degree from The Evergreen State College in 2018 and is a Washington State Certified Peer Counselor. He was a Program Coordinator at Mason County Public Health for 5 years, helping to develop, coordinate and implement the following programs- Mason County overdose prevention and Narcan distribution program, Substance Use Mobile Outreach Program, Law Enforcement Assisted Diversion (LEAD) Program, Mason County Jail MAT/Re-entry program, and the Behavioral Health Navigator Program for the Mason County Sheriff's Office and Shelton Police Department. During his time with Public Health, Abe had the opportunity to partner with the Fire Authority on several projects and occasions and was always impressed by the working environment and commitment to the local community. He officially joined the Fire Authority in February 2022. Abe is passionate about helping and advocating for others and felt that the Emergency Prevention Specialist position would provide him with the opportunity to make a positive impact while proactively engaging with the North Mason community through some incredible programs! He has been married to his wife, Lisa for 11 years. They have an 8-year-old daughter, Annabelle, a 3-month-old son, Donald, and a 3-year-old German shorthaired pointer, Ronan. In his spare time, Abe enjoys fishing, golfing, and bowling.
---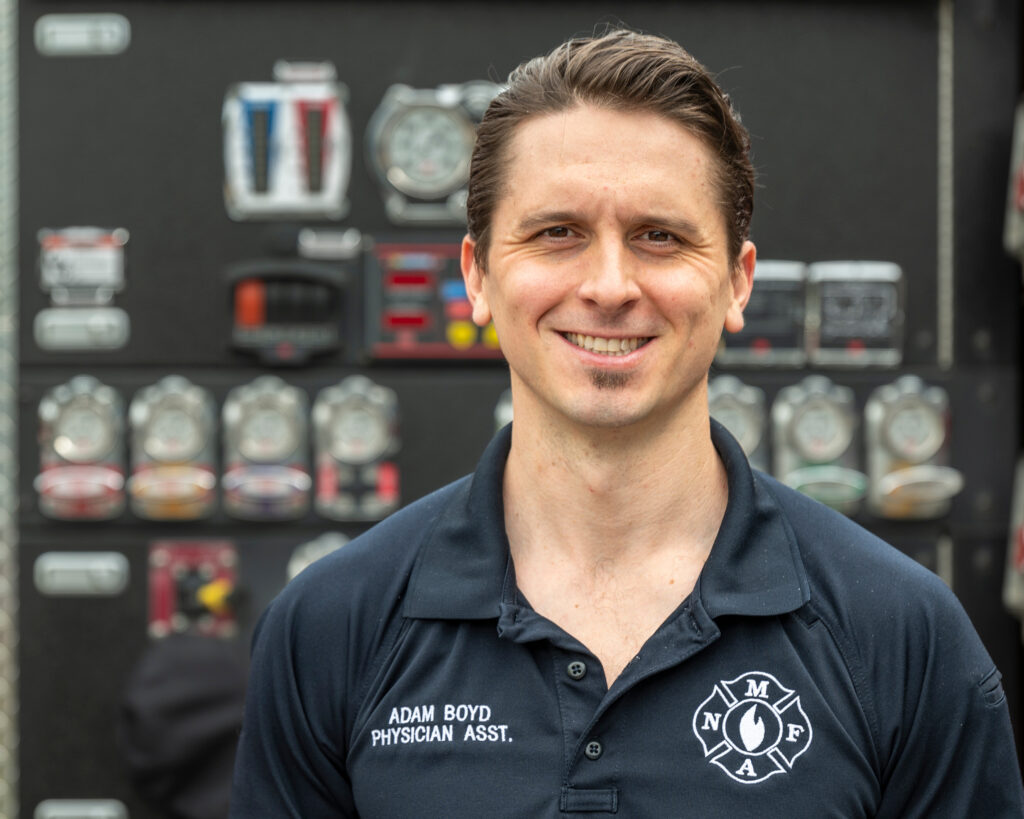 Physician Associate – Adam Boyd
Adam Boyd, PA-C, leads the NMRFA Mobile Integrated Health Program. Adam grew up in Bremerton, WA, and spent most of his childhood in Mason County. After graduating from Bremerton High School, Adam joined the NMRFA as a resident firefighter (2006-2007) and completed his AA degree in Fire Science. In 2008, Adam was accepted into Western Washington University and graduated with a degree in Communication. Following the completion his undergraduate degree, Adam went to Central Washington University, completing Paramedic School, which led him to Yakima to work in emergency medicine. Following Paramedic School, Adam was accepted into the University of Washington MEDEX Physician Assistant Program, graduating with his Masters of Clinical Health Services. After graduation, Adam returned to Mason County, where he worked as a primary care provider for 3.5 years until finally returning to the NMRFA in November 2022. In his spare time, Adam enjoys fitness, hiking, travel, and spending time with his wife, Leah, and daughter, Murphy, and their dog (their first daughter).
---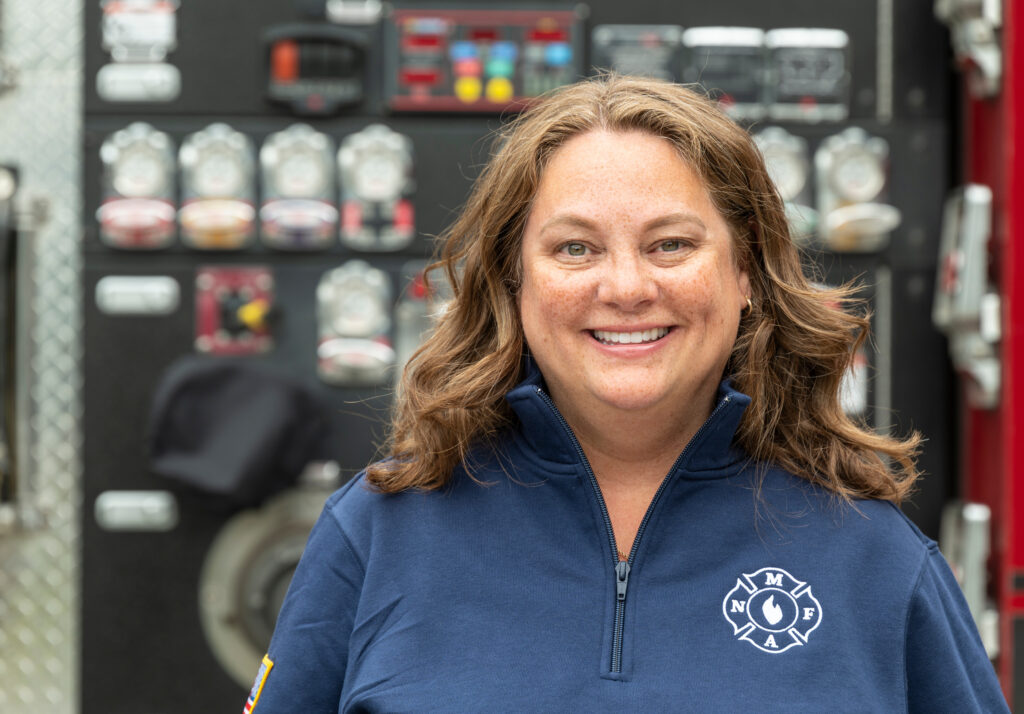 Internal Mental Health Provider – Lea Sullivan
Lea Sullivan, Ph.D., LMHC, serves as the internal mental health provider for our staff at the Fire Authority. As a licensed mental health counselor since 2013, Lea has worked extensively with first responders for over a decade. Holding a Ph.D. in Counseling and Psychological Studies, Lea's concentration is in Trauma and Crisis Counseling. Her doctorate work was on firefighter resilience, inspiring her to deliver updated and innovative approaches to the Authority.
Lea provides mental health care for the Authority's firefighters, paramedics, chaplains, and staff from the unique setting of inside the Authority's fire stations. Rather than offering a clinical environment, Lea provides unrestricted support through informal personal contact with frontline emergency response personnel. Her passion for firefighter mental, physical, spiritual, and emotional well-being fuels her advocating efforts for firefighters and their intimate partners.
In addition to working for the Fire Authority, Lea continues her counseling services for first responders at her private practice in Puyallup. She is also a frequent guest presenter and lecturer on fire service culture, helping to bridge the gap between mental health care supports and fire service agencies. In addition to teaching firefighters about the importance of relationship attachments, Lea models it in her personal life. Married since 1994, Lea and her husband have two sons. Their oldest is an EMT/student firefighter, forging his own way (while his mom impatiently waits to jump in and help). Lea spends most weekends as an embarrassing cheerleader for their youngest son at soccer, basketball, and baseball games while her husband is coaching on the other side of the pitch, court, and field.
---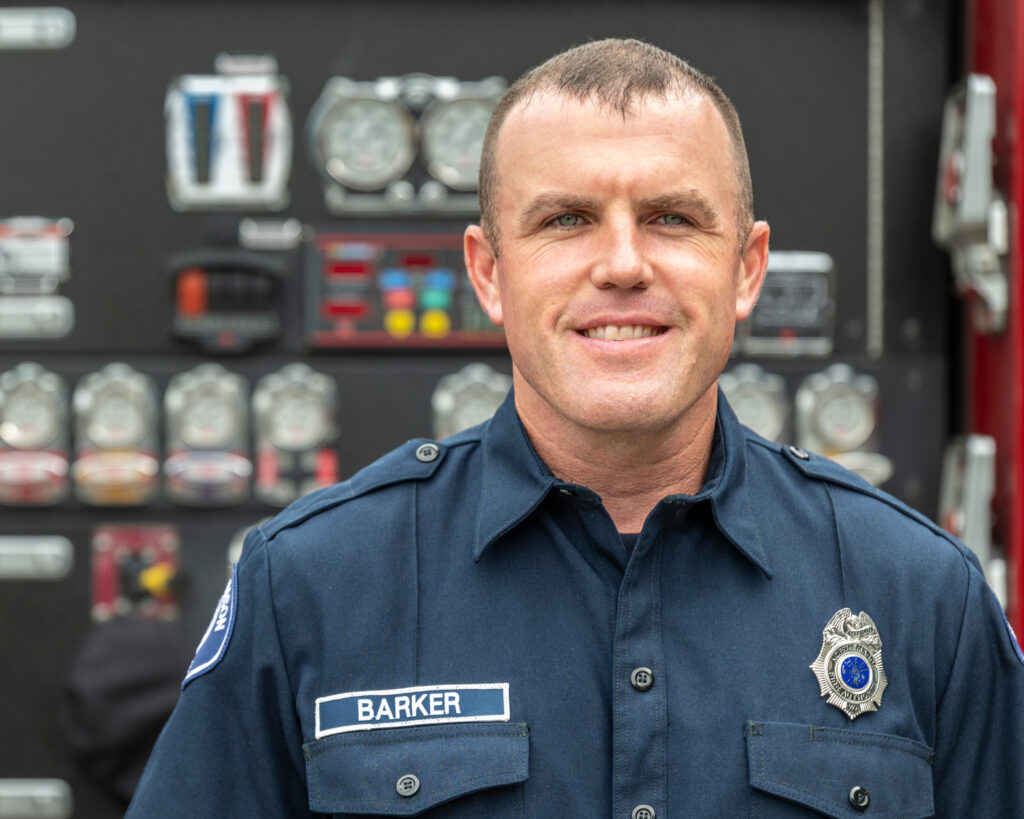 Tahuya Community Outreach Coordinator – Kyle Barker
Kyle Barker joined the North Mason Regional Fire Authority as a Student Resident in January of 2022 and was hired for a full-time position in June 2023. He is a native of the pacific northwest, having grown up in Olympia, WA. Kyle spent his time right out of high school in the United States Marine Corps, serving in the capacity of Military Police. His travels across many diverse regions during that time bolstered the strengths and mindset he carries with him today. Kyle is dedicated to continuing education and holds a Bachelor of Science in Business Management and a Master of Science in Leadership with an emphasis in Homeland Security and Emergency Management from Grand Canyon University. His experiences have shaped and cultivated a desire to help those not only in the communities he serves but across those who have been affected by natural disasters. Kyle helps alongside nonprofit, governmental organizations supporting both domestic and international relief efforts. When time allows, Kyle's hobbies include those that are influential to health and fitness.