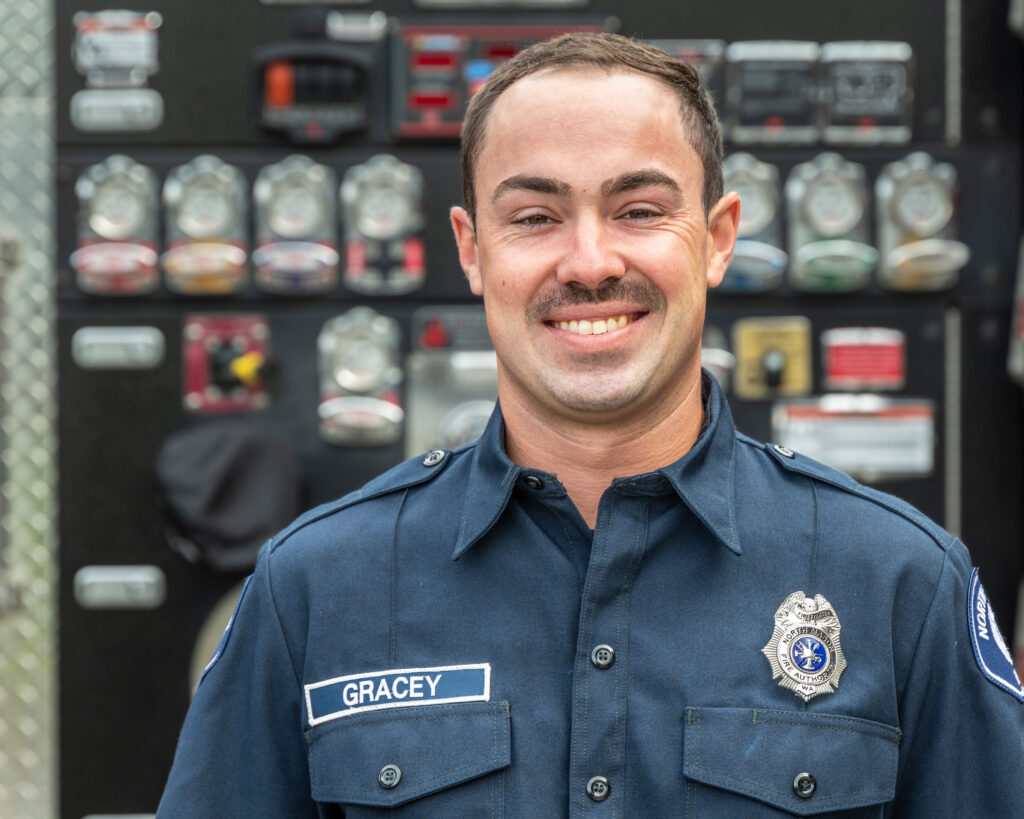 Firefighter/EMT – Kyler Gracey
Kyler Gracey joined the North Mason Regional Fire Authority through the Student Resident Program in May 2019. He transitioned to a temporary and then full-time position with the Authority in July 2020. Kyler grew up in Poulsbo, Washington, where he continues to reside. His parents started a landscaping business in Port Gamble 39 years ago, which played a pivotal role in his childhood. He and his two brothers were able to help run the family business from an early age, helping to build positive traits as he has gotten older. Kyler attended North Kitsap High School, followed by one year at Whitworth University as a student-athlete on the football team. He also did a brief stint at Everett Community College, where he took a few fire science classes, beginning his formal introduction to the fire service. He then went to Central Washington University for three years, again as a student-athlete on the football team, obtaining a Bachelor's Degree in Exercise Science. Before joining the Authority, Kyler was an intern athletic trainer with the Tacoma Rainiers Baseball Club for the 2018 baseball season. This is where he found his passion in patient care and wanted to transition to help people more in need. Kyler enjoys the teamwork atmosphere of the fire service, helping individuals in need, contributing to the community and being both mentally and physically active on a daily basis. No two days are the same at the station, which is something that excites him. During his off time, he enjoys staying physically active at the gym, as well as playing recreational sports, including indoor soccer and men's softball. Kyler appreciates the family atmosphere at the Authority and the amazing individuals that are employed. The diversity throughout the community is something that attracts all walks of life to this area and he is proud to serve the North Mason Communities!
---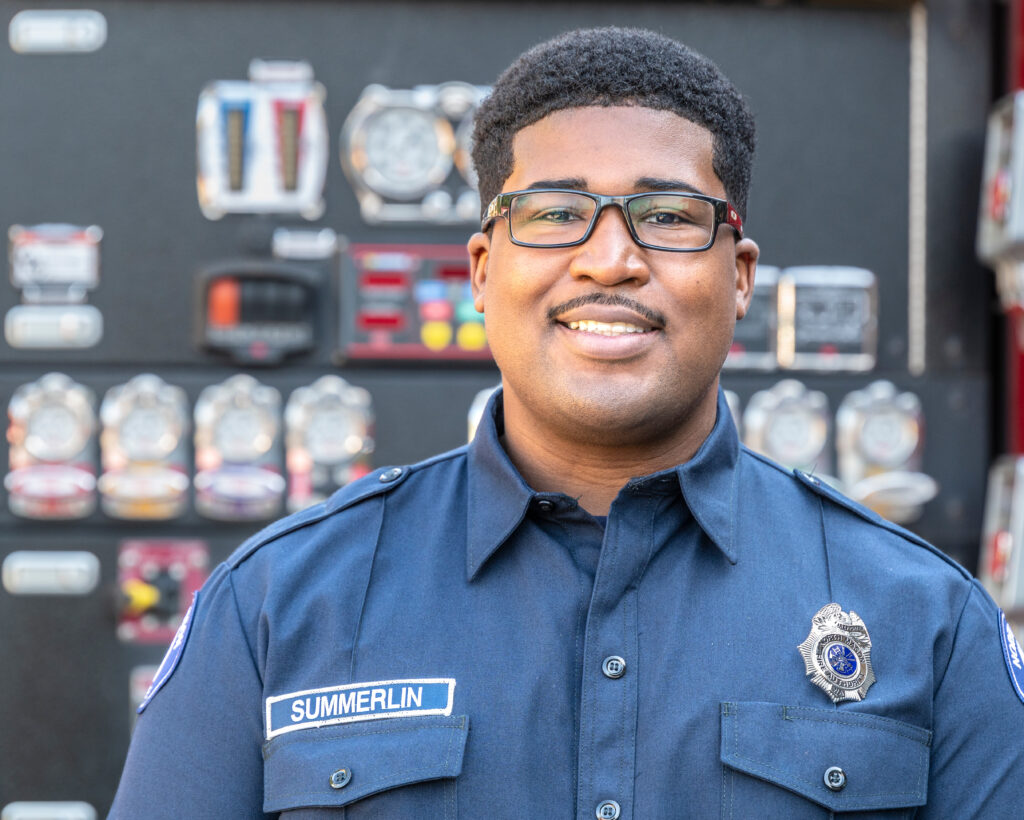 Firefighter/EMT – Antonio Summerlin
Antonio Summerlin joined the North Mason Regional Fire Authority through the Student Resident Program in June 2019 and was hired for a full-time position in December 2020. He is originally from Mobile, Alabama, and graduated from Murphy High School in 2016. Antonio attended Campbellsville University in 2016-2017, as well as Bishop State Community College in 2017-2018. He got his start in the fire service in 2018, when he joined the Mobile Fire Rescue Department. Additionally, prior to being hired full-time with the Authority, Antonio worked at Olympic Ambulance. He wanted a career in the fire service because he loves working in a team-oriented environment and enjoys the physical nature of the job. Antonio also appreciates being able to meet people from different backgrounds, as well as the opportunity to learn something new every day to improve himself. The career also gives him the ability to be a servant leader within the community. Outside of work, Antonio enjoys fishing crabbing, videogames, and football… Roll Tide. Because most of his family still lives in Alabama, Antonio feels the Authority is his family away from his original home. He could not be more grateful for the opportunity to spend the rest of this very rewarding career here.
---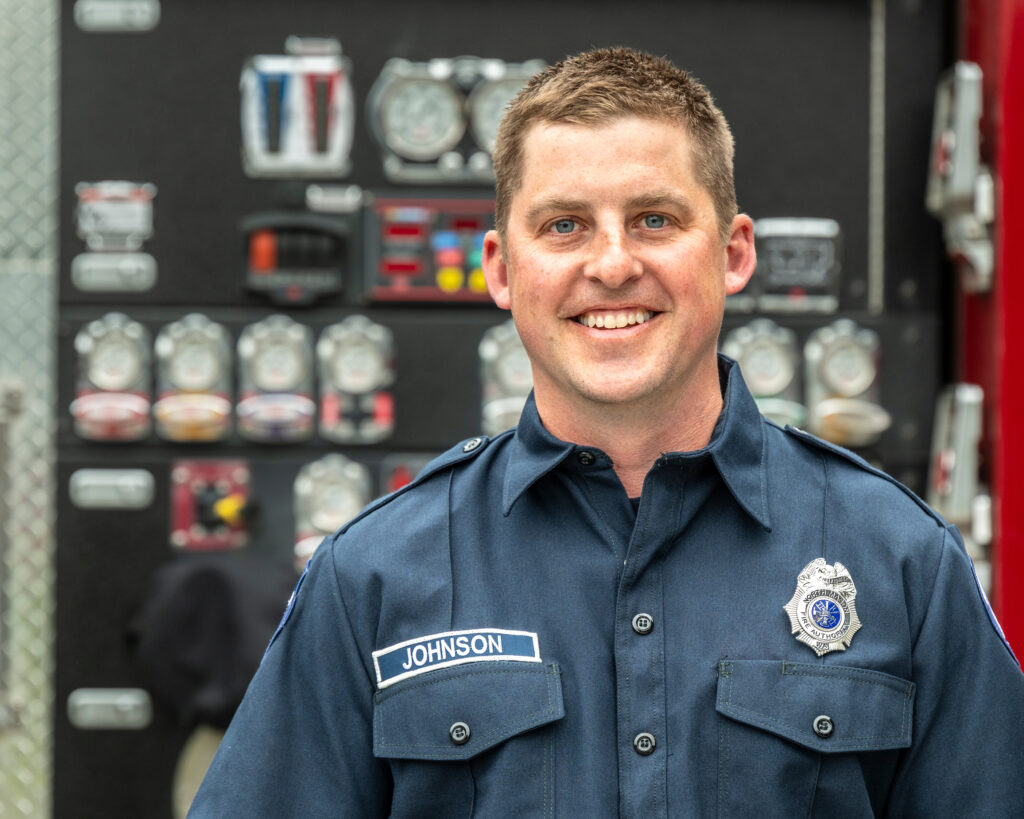 Firefighter/EMT – Andrew Johnson
Drew Johnson came to North Mason Regional Fire Authority as a student volunteer in the fall of 2010 and currently hails from Tacoma, WA. Drew has three siblings, including two sisters and one brother. He is a graduate of the prestigious University of Washington with a degree in Construction Management. Drew began his pursuit of becoming a career firefighter by attending EMT school and graduating from the Bates Fire Academy shortly thereafter. Drew was hired as a career member in the summer of 2014. His hobbies include big game hunting, baseball spectating, and woodworking.
---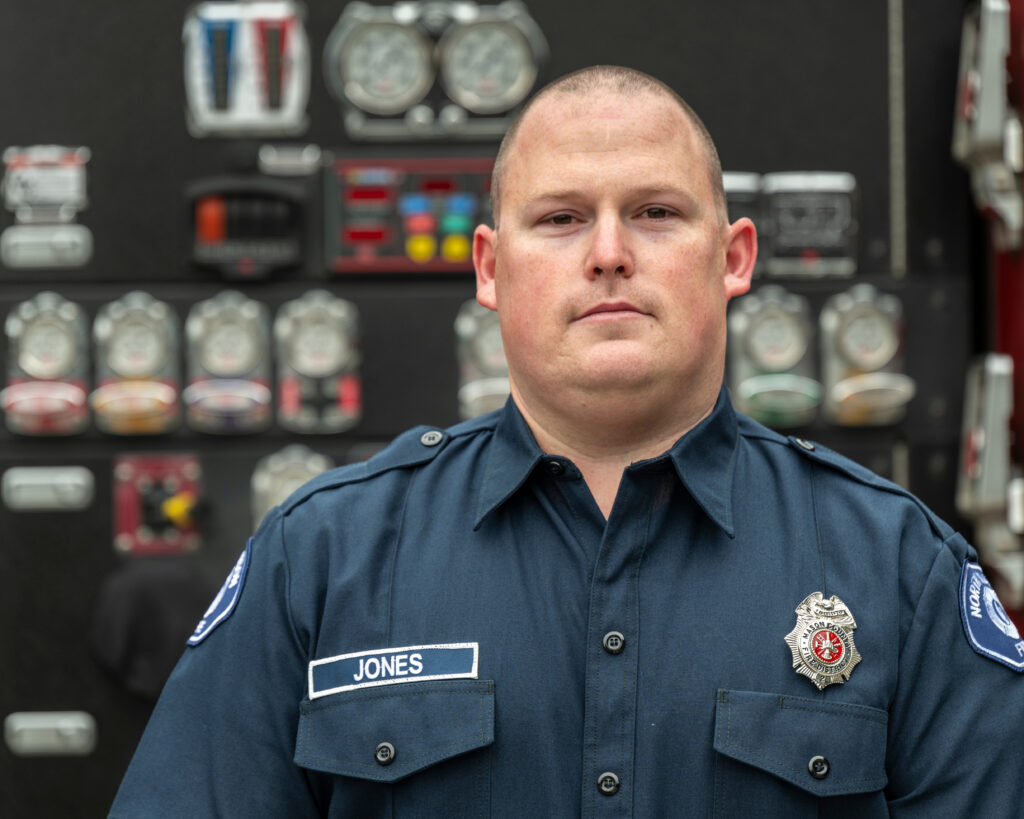 Firefighter/EMT – Ryan Jones
Ryan Jones joined Mason County Fire District 2 as a volunteer resident firefighter/EMT in 2005. He also completed four years as a civilian firefighter working in Iraq and Afghanistan before returning to the United States in 2013. For the next two years, he continued to volunteer at the Fire Authority and work full-time at CENCOM as an emergency dispatcher. He was hired full-time with the Authority in February 2016.
---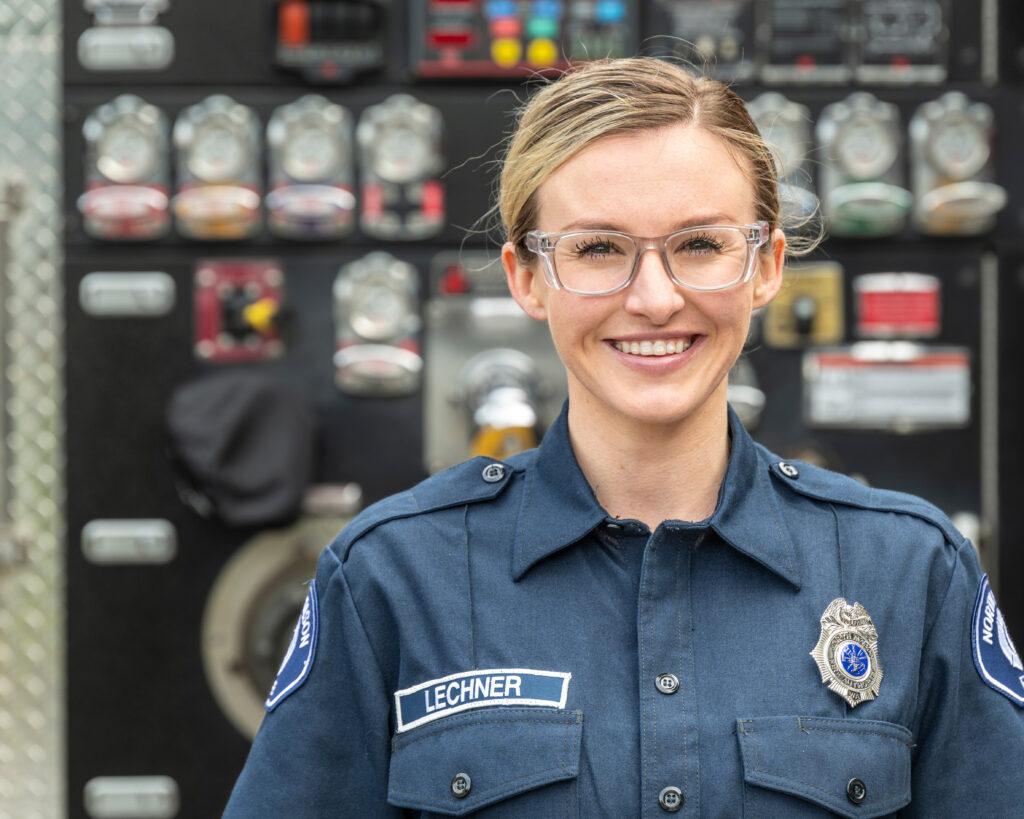 Firefighter/EMT – Elli Lechner
Elli Lechner joined the North Mason Regional Fire Authority through the Student Resident Program in February 2022 and was hired for a full-time position in February 2023. She is originally from Tucson, AZ, and moved to Washington in 2021 to be closer to family. She opened a health and wellness business shortly after high school, working diligently to help her community with fitness and nutrition. Elli has always loved helping others which led her to pursue a career in the fire service. Outside of work, Elli still enjoys helping others with health and nutrition and working on her own health and fitness. She spends a lot of time with her husband, who is also a first responder, and her stepdaughter. They have a homestead with many animals which includes many rescue animals. She and her family spend much time outdoors fishing, hunting, gardening, kayaking, and country western dancing. Elli loves to volunteer her time with youth organizations and animal rescues. She is grateful and excited to be serving the North Mason communities.