LIFE JACKETS SAVE LIVES
Deaths from drowning are preventable tragedies that can affect anyone in, on or around the water. Wearing a life jacket is a simple life-saving technique and more people need know when to wear and how to choose a life jacket.
Life Jackets and Drowning Prevention:
Even good swimmers drown. Wearing a life jacket is a key component of boating safety, along with the knowledge and skill needed to keep various types of craft under control in different environments. Most states require life jackets to be worn by anyone 12 years old or younger. Even though regulations may specify that adults must have a life jacket readily available, the prudent choice is for everyone on board to always wear one. Modern life jacket designs offer comfortable options with minimal restriction on activities.
For swimming activities, key safety components include supervision, swimming ability and a safe swimming area. Whenever those are limited, life jacket use can make a lifesaving difference!
Your Guide to Life Jackets: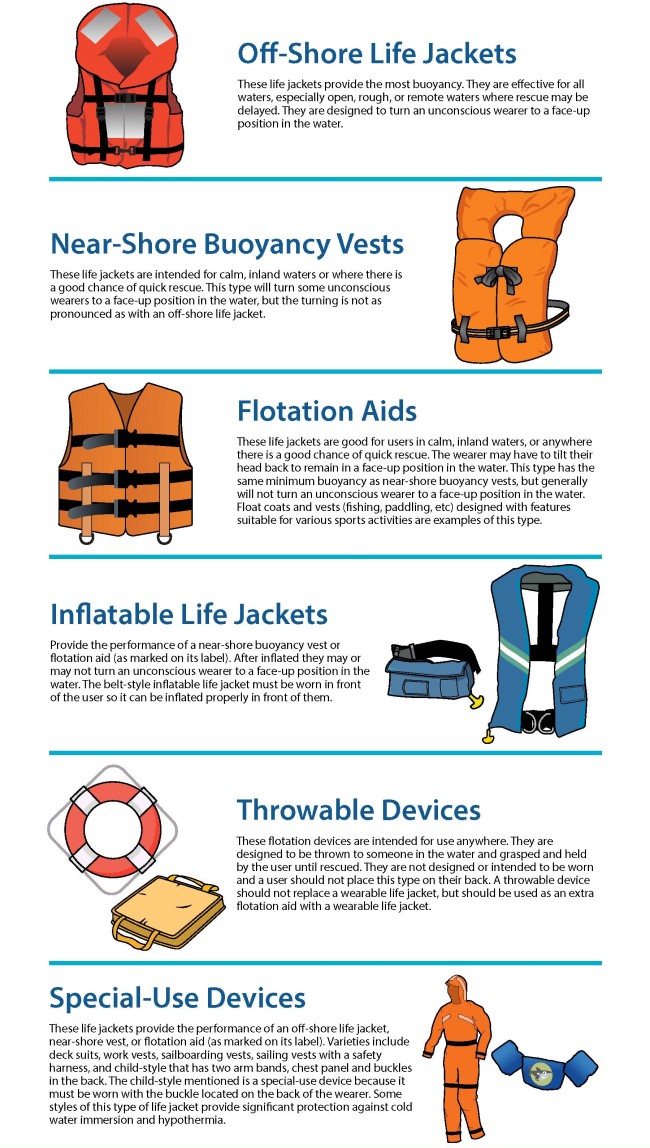 Make Sure Your Life Jacket Fits Properly: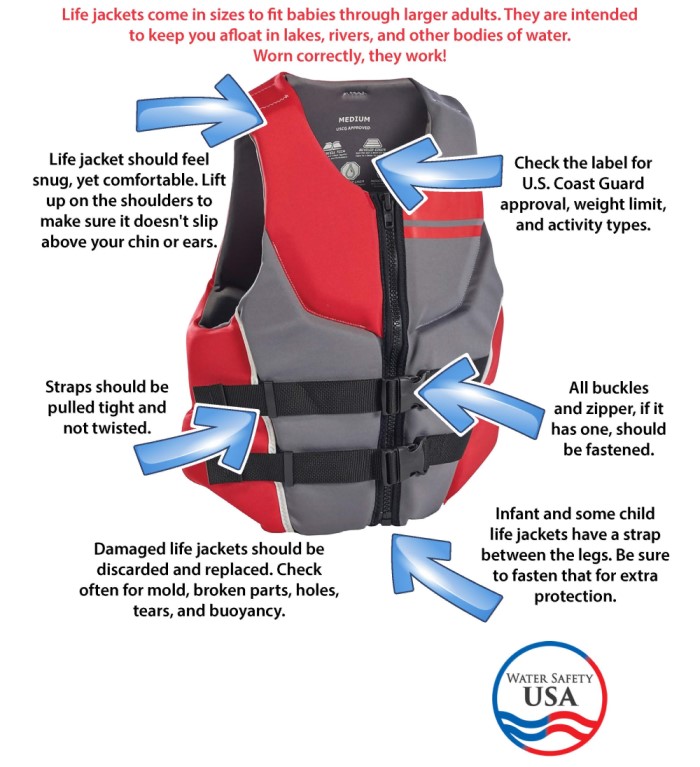 Important Reminders:

Make sure your life jacket is U.S. Coast Guard approved.

Double check that your life jacket is appropriate for the water activities that you and your loved ones will be participating in. Read the label!

Take the time to ensure a proper fit: right size and right weight rating.

Check your life jacket – make sure it is in good serviceable condition, with no tears or holes.

Life jackets are not swim lesson aids. However, exposure to life jackets during swimming lessons teaches a child how it should fit, and how it feels and performs in the water.

The main thing to remember is that a life jacket is just one of the layers of drowning prevention. Children who have learned to swim or are comfortable in the water or in a life jacket still need other layers of drowning protection, including close supervision, fencing barriers, and lifeguards or water watchers.
For Life Jacket Coupons with Big 5 Sporting Goods, click HERE.