Invalid Displayed Gallery
The Every 32 Minutes program is widely used in reducing teen driving fatality and serious injury.   The Region 2 Target Zero Task Force in partnership with the Mason County Sheriff's Department, North Mason Fire Authority, Central Mason Fire and EMS, Mason County Fire District 3, Airlift Northwest, Belfair Auto Wrecking, Washington State Patrol, Mason County Corners Office, Mason County Emergency Communications, North Mason School District will be conducting the Every 32 Minutes program at North Mason High School on Thursday April 27-28, 2016.
Emergency responders give students a firsthand look at fatality collisions.  The national statistic is every 32 minutes someone is killed by an impaired driver. Pre-selected students will be the victim of a mock fatal collision scenario every 32 minutes.  A dispatch will sound over the school intercom followed by the student's obituary read by a loved one.  Simultaneously paramedics and coroner will remove the student from class on a stretcher covering the student with a white sheet.   The student will not return to class or have access to cell phone or social media.
One of the scenarios includes a large scale mock crash.   There will be a massive emergency response including an Airlift helicopter.  One family volunteered to receive a visit from law enforcement and go through a mock death notification.
Students will be kept overnight and go through team building as well as drug and alcohol education. The program is completed the next day with an assembly.  Parents speak about what that death notification was like and share what questions they were asked, students speak about the experience, and real life victims speak about how their lives are forever changed. Professionals speak on how to make better choices and law enforcement speaks on consequences. Data shows us this program is highly effective at reducing serious injury and fatal collisions in youth.  On average we see a 65% decline in MIP and underage DUI after implementing this program. We have strategically planned this event during the season of prom, graduation, and summer months.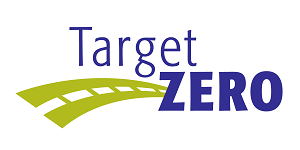 REGION 2 TARGET ZERO TASK FORCE
PO Box 630 – Montesano, WA 98563-0630
360-964-1707 – Fax 360-249-3288
Undersheriff Dave Pimentel Administrator
Susan Bradbury Manager