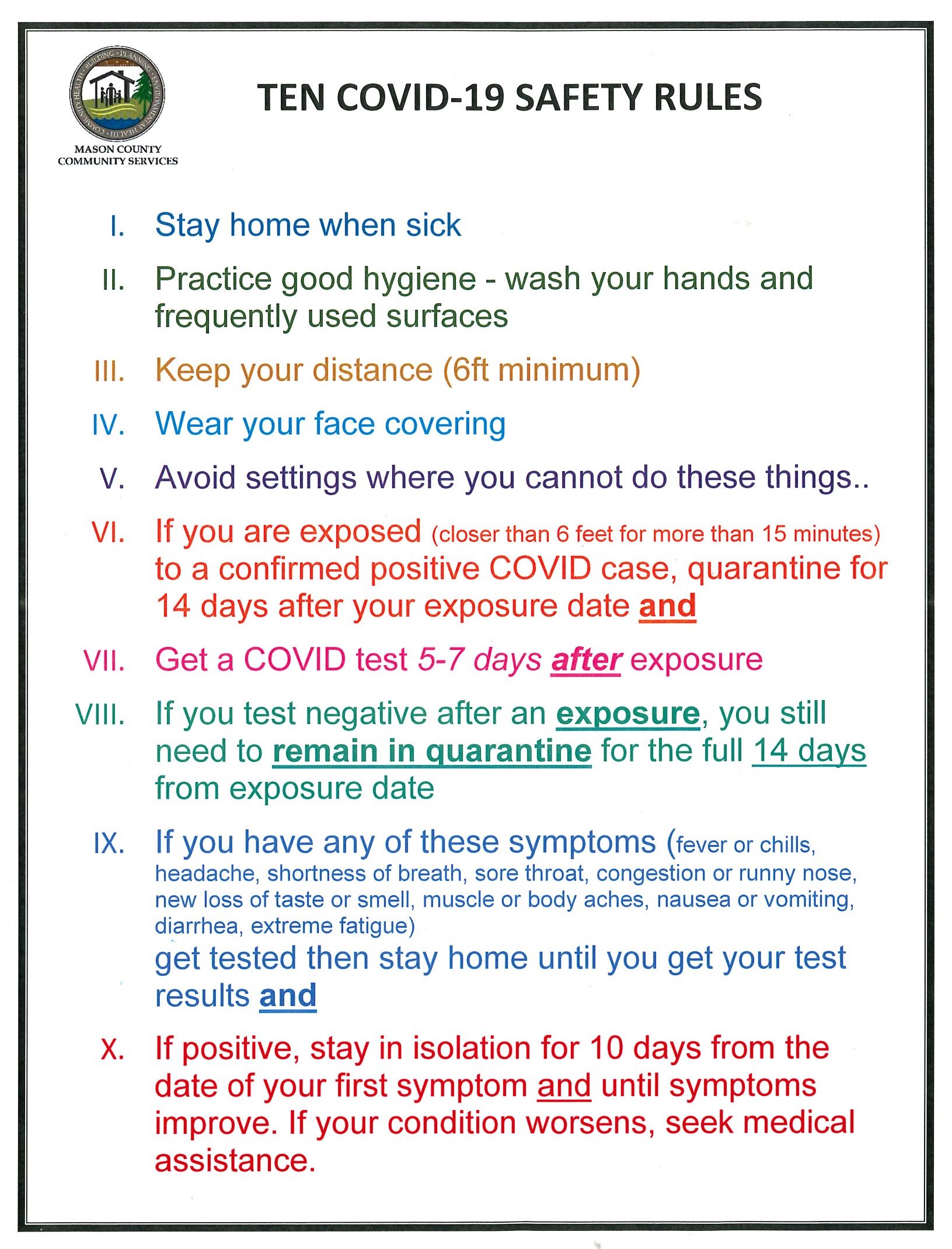 The North Mason Regional Fire Authority follows the recommendations of local and state health department agencies, which is where the community is encouraged to go for the latest information and suggestions for staying healthy.
WATCH along as Fire Chief, Beau Bakken explains how our local EMS units have been using extra precautions and measures to ensure crew and patient safety.
On January 5, 2021, Governor Inslee announced "Healthy Washington—Roadmap to Recovery," a COVID-19 phased recovery plan. Beginning on January 11, 2021, the state will follow a regional recovery approach with every region beginning in Phase 1. Mason county is considered part of the NW region partnered with Kitsap, Jefferson and Clallam county. For additional information CLICK HERE.
Local Vaccination and Testing Information is Available on Mason Health's Website: CLICK HERE
LOCAL RESOURCES:
Deaf and Hard of Hearing Resources
STATE RESOURCES:
WA State Department of Health (WA DOH)
WA State Department of Health – en Español
WA State Governor's Office – Proclamations
WA State Governor's Office – News & Media Releases
WA State Office of Superintendent of Public Instruction School/Parent Guidance
NATIONAL RESOURCES: