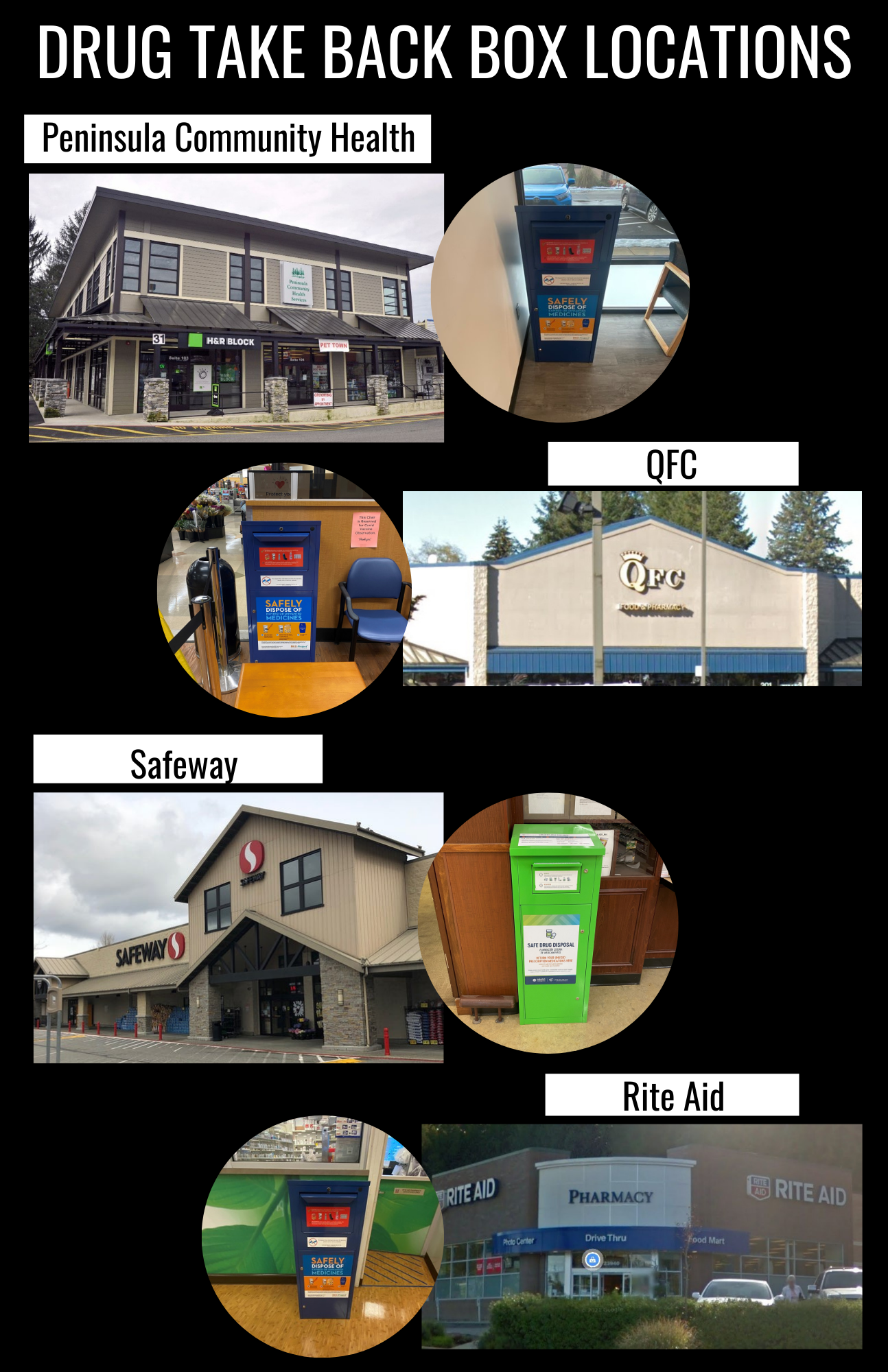 National Prescription Drug Take Back Day is Saturday, April 30, 2022, but we are celebrating all month long! Too often, unused prescription drugs find their way into the wrong hands. That can be dangerous and even tragic. You can do your part by cleaning out your medicine cabinets and turning in any unused medications. We have multiple Prescription Drug Take Back boxes located throughout North Mason:
Peninsula Community Health Services: 31 NE State Route 300 Ste 102
QFC: 201 NE State Route 300
Safeway: 23961 NE State Route 300
RiteAid: 23940 NE State Route 3
Additionally, MED-Project provides pre-paid mail back packages for Washington residents. For additional information, following this LINK.