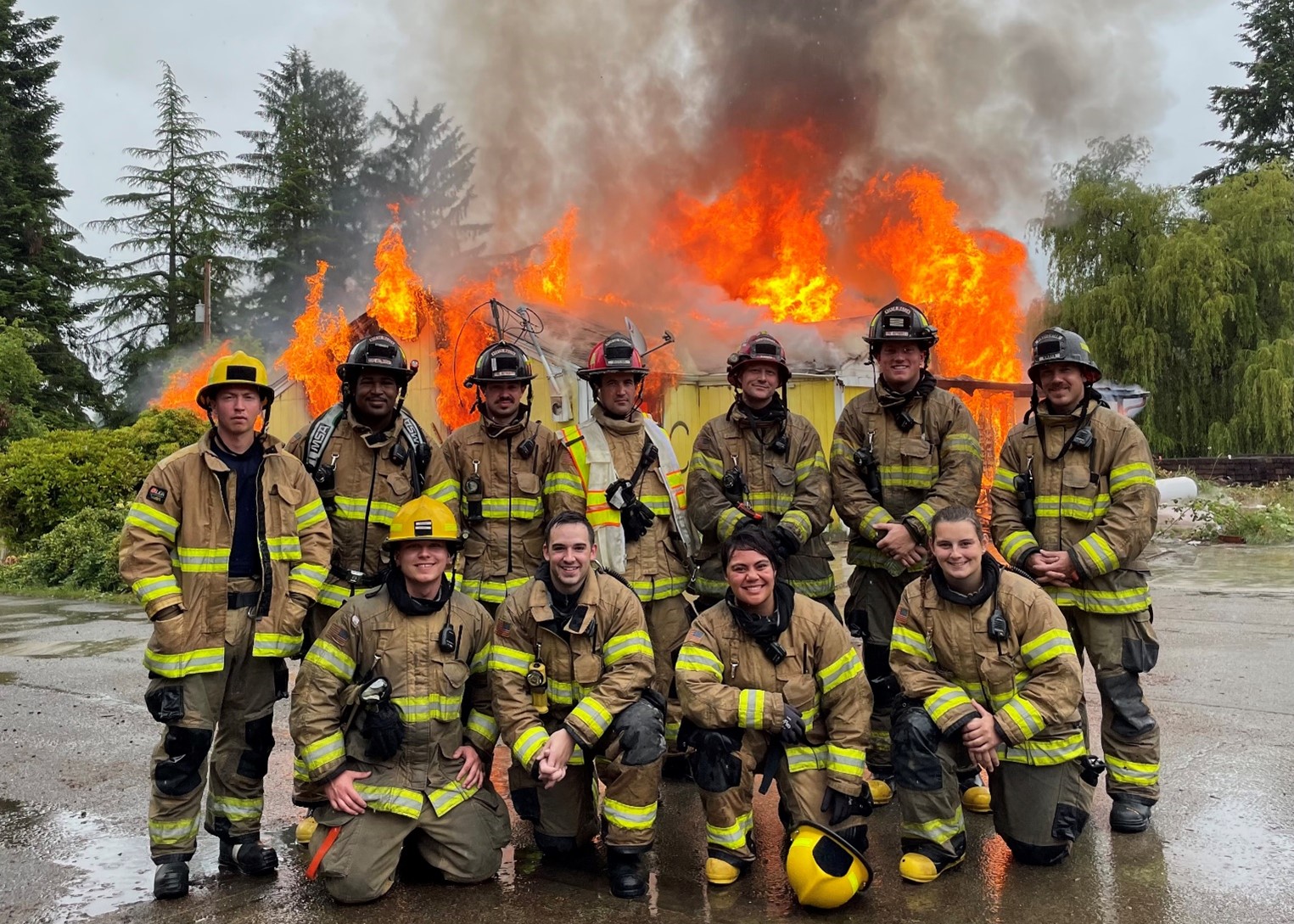 North Mason Regional Fire Authority is currently seeking applications for Entry Level and Lateral Firefighters, to build an eligibility list for future openings. The Authority's firefighters are responsible for providing skilled emergency medical care and transport of victims of sudden illness and injury. Firefighters are also responsible for performing tasks required to combat, extinguish and prevent fires, as well as protect life and property through rescue, public education and other emergency service activities. Authority firefighters are critical in helping the Authority meet its mission to Safeguard North Mason Communities.
Click on the link below for additional information and for the application packet:
Please submit your application with all required materials to [email protected], in-person to NMRFA Headquarters Station 21 located at 490 NE Old Belfair Hwy, Belfair, WA or by mail to the address below:
 North Mason Regional Fire Authority
Attn: Executive Assistant Renee Wassenaar
PO Box 277
Belfair, WA 98528-0277
Completed application packets are due no later than 5:00 p.m. on Tuesday, May 31, 2022. Please contact Captain Ryan Cleveland at [email protected] with any questions regarding the application and testing process.
IMPORTANT DATES:
Opening Date: May 1, 2022
Closing Date: May 31, 2022
Written Test: June 21, 2022
Assessment Center: To be determined
Chief's Interview: To be determined
TESTING INFORMATION: The Authority plans to invite the first 250 applicants to take the Firefighter Aptitude and Character Test (FACT). The Written Test, scheduled for Tuesday, June 21, 2022, at 9:00 a.m. will be held at Fire Authority Station 21 located at 490 NE Old Belfair Hwy, Belfair WA 98528.
The Firefighter Aptitude and Character Test (FACT) Candidate Orientation Guide is a helpful tool to prepare for the exam and can be downloaded as a PDF file. To order the practice FACT Candidate Orientation Guide, click on the link below:
https://www.fpsi.com/product/fact-orientation-guide/
Payment for the guide may be submitted through PayPal via an account or credit/debit card. Once payment is submitted, PayPal will automatically redirect you to the FPSI website, where access to the download link will be located on the Order Details-Checkout Status page. Applicants must pay close attention to all instructions on the FPSI and PayPal websites in order to access the instant download successfully.